Everyone is cool in Brad's book. It's just that most people are afraid to let their "coolness" shine through. This author, blogger, collarborator, and serial entrepreneur pulls out all the stops when he tries to help guys get better in life. A perfect example, go measure your Adonis Index and build a perfect body with a free sample of Adonis Effect Workouts and Nutrition…
What is the easiest and quickest thing a guy can do to immediately make himself more attractive?

This is easy, walk in a room with a hot chick.
And of course, this then begs the question, "How do I get the hot chick to hang with me?"
My answer: "You ask."
Let me back up and put it to you this way. In business, if I don't know something… I don't PRETEND
that I know it. I've found that this type of EGO move is totally counter productive and actually
ends up COSTING me money in the long run.
It's like asking for directions when you're lost.
You can let your EGO take control and drive around aimlessly while you burn all of your $4/ gallon
gas out… or you can swallow your pride and get out and ask for directions.
(because most people are REALLY helpful, and they ENJOY helping people out)
So back on the ranch.
If you're bad with women or you just want to get better with women in general…
… why not just own up to it and ASK another woman to help you out?
Be honest about it and not weird.
Don't use it as a ploy to hit on her.
Do you have a cool chick in the office that you can ask?
How about a friend of a friend?
Hell, try it in the bar if you want. Just walk up to a woman that looks SOCIAL and say
something like:
"I can't help but notice that you totally have this social thing down. What's your secret?"
And then when she tells you… you follow up with something like:
"Oh… that's awesome. I'm SO bad at meeting new friends because of work (hobbies, whatever)…"
And then just make friends with the woman.
FRIENDS.
Lots of times, cool women will really try to help you out. Introduce you to her friends, etc.
AS LONG AS YOUR GENUINE ABOUT IT.
(You could also go find the coolest, most alpha guy in the room and do the same thing)
The key is that it makes MOST people feel GOOD to help others. I can't tell you how many times
I myself have introduced… or BLOWN up… another guy that I know to my friends, or women that
are around just because I know he's not that good.
Watching women pay attention to him and watching him smile is the payout.
Naturally, the next step would be to create your own social group on Facebook or using a site
like ning (like one of my subscribers did after my suggestion www.icknightlife.com … his social
life EXPLODED F.Y.I)
My moral: Quit beating around the bush, drop your ego, and get to the source. That's where the action is.
Do you have any tricks for staying motivated to work out and eat healthy … especially for college guys who live a crazy lifestyle.
This is easy as well.
Make a deal with yourself that you're gonna have a hot chick take a front, back, and side picture of you (in your boxers or in the nude. if you've got balls) every 2 weeks… and MAKE SURE she holds you to it.
It's called a "Mortification Moment".
How long should a guy expect it to take for him to reach optimal shape?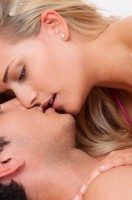 Hmmm. Difficult question because it depends on how aggressive a guy is and where he's starting out. But, as long as he's weight training and managing diet (of course, depending on cutting or mass gain)… 12 weeks can get you some good results.
How important do you believe looks are in attracting women?
HAHA! That's like saying "How important is having a dick for sex"… lol.
It's important… but here's the thing. EVERYTHING about looks that IS important can be controlled.
Body
Clothes
Hair
etc
Heck, even your facial "looks" can be controlled. In fact, I was watching something the other day that
backs this up.
A woman was given a panel of headshots to choose from (kind of a hot or not type of a deal).
After it was over, she remarked, "You know, I feel like I rated the faces that looked MORE CONFIDENT… as more attractive"
(which is why chicks may think Puff Daddy is hot… HAHA)
I think the "Looks Don't Matter" mantra that's going around is deceiving as well.
They MATTER… as in they ADD IN to the equation.
But they aren't the "end all be all".
I like to think of "Physical Attractiveness" (as well as the other attractive qualities) as little lego blocks.
If you're not blessed with rugged good looks, it's not a problem… you just have to find another "lego" (like 2x humor) to put in it's place to reach the "attraction" threshold.
However, you'd do well to work on your LOOK and your "physical attractiveness" (including body) because there's nothing better that I can think of for you can do to that affects your Inner Game in this big of a positive direction.
I hope this makes sense.
Where do recommend a guy start in his quest to improve his body? the first step?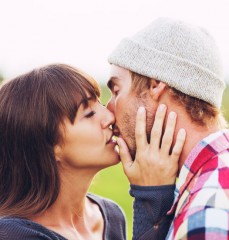 For BOTH mass gaining and fat loss: WEIGHT TRAIN
Try to stay away from squats and deadlifts unless you have someone QUALIFIED (ie not another gym dude) to show you HOW to do them and your willing to work on technique.
(and yes I know that studies show that these 2 exercises can positively effect test levels… but if you blow your back out because you're doing them wrong… what's it matter aye?)
So weight train with compound movements (and MAKE SURE to do shoulder presses to increase your shoulder width… this is an IMPORTANT metric for respect, admiration, and attraction), and if you're trying to lose fat… focus on your DIET.
Cardio is completely optional, especially if cardio makes you hungry… as the biggest hump to overcome in any fat loss program is HUNGER MANAGEMENT.
In fact, a recent study was done that showed that UNLESS participants had a calorie deficit as a result of EATING LESS, even a well put together exercise protocol resulted in only 1-2 lbs of fat loss (with no calorie restrictions)… OVER 12 weeks.
To wrap:
1. Weight training with compound movements
2. Get a grip on how much you eat
The rest is minutia and isn't worth focusing on.
Check out the Adonis Effect for more information on building the perfect body.