Hypnotica is known as the "Inner Game Guru", and is considered one of the Godfathers of the Dating community.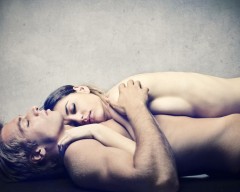 You're known for helping guys with their inner game. What do you believe is the first and most crucial step for guys who want to empower their minds for more choice with women?
Map the direction they want to go. Write down how they want to become.
What do you think the 3 biggest mistakes guys make when trying to improve their inner game?
a)They don't put real effort into it.
b)They want all the results now
c) They blame others what i call the blame game for their life circumstances
You have an extraodinary reputation as a great pickup artist. Is there any little known secret that you are currently using that is instrumental in your success?
I now do secret seduction, i now rely mostly on my non verbal communication to get the message across. It is so much more powerful when you can seduce just using your eyes. My goal is to seduce within 2 minutes. That leaves the most powerful impression on her and it is quite challenging.
Do you have any tips for guys looking to develop their sense of humor?
Learn to laugh at yourself first. When i did all that stuff like walking around in a dress or walking around with dildoe on my head. I knew it was going to work on some level to loosen me up. When you see the uptightness in people you can help get them out of their B.S with laughter. Learn to appreciate your perspective in the world and offer your own unique point of view.
What was the hardest obstacle you overcame with women? And what was the piece of advice or guidance that helped you finally overcome it?
Looking them deep in the eye and creating a powerful connection with them.I had a really hard time in my beginning years to do that. I just felt exposed.