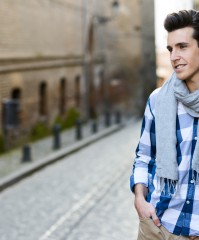 Okay, I admit it – I don't like wearing pink.
I think it's gay.
And if you are gay – it is still gay, and not in a good way.
But if you find yourself trying to get out of a relationship, and you don't know how, wearing pink, along with a few other essentials, is the best thing to do.
Of course, it goes without saying that these particular wardrobe pieces should never be worn on a date that you want to turn into an overnight date.
Seriously.
So here it is – three essentials not to wear on the breakup date.
Nobody likes breaking up with someone. Even if you don't like them, but sometimes it needs to be done. These three essentials are the perfect things to turn her off, and get her to break up with you.
Slim Jeans
These seem to be a craze among the emu-not as-trendy-as-they-may-think-crowd.
Here's a scenario.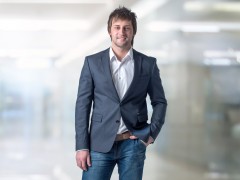 So you are getting ready for your date… The girl you've been seeing has been clingy, smoochy, and she wears a lot of pink – so much so, you might want to drink her when you have an upset stomach. It's time to break up with her, and you don't mind doing it.
The only thing is – she cries a lot. When you didn't call her at exactly 12:01 on her birthday, she cried to you over the phone all day. What do you do?
Chances are this type of girl generally wants you to be her manly George Flinstone-esque kind of guy. This evens out, her light-touchy-feely persona.
So when dressing for your date, here's what you need to do. Wear slim jeans – especially if you have never worn them before.
Skinny jeans on a date with a girly-girl will serve two purposes, and pose two questions. Purpose 1. You won't threaten other girls – and it might land you another date. Question 1. Is he serious! Purpose 2. We need to talk; I don't think this is going to work. Question 2. Is he gay?
The fact that she will question this will prohibit your ever dating her again.