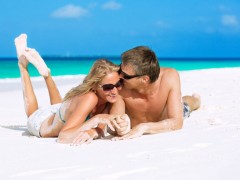 I don't know how to count calories – and up until now, I didn't care much about what I eat.
As a fashion journalist, I write on trends, lifestyle, and the entire cultures that make up the clothing that we wear.
I love my job – but when shopping last week, it occurred to me that I am one crispy crème donut away from not being able to fit into a lot of the clothes that I write about everyday.
And I can't have that.
For that reason, I have decided to embark on a great quest of weight loss. My target weight loss is 200 pounds.
An adult who has a BMI of 30 or higher is considered obese, according to the Center for Disease control and prevention. According to the scale in my doctor's office, I am an obese individual.
My entire life, my personality has matched my frame. It has won me fights on school grounds, and it won me respect during football games.
I can't imagine myself as a skinny person. I appreciate my size, but instead of me being an unhealthy big person, I would prefer to be a big and healthy person.
This is certainly possible – and I intend to find out how.
The first thing I did was go to the library to check out Weight Loss for Dummies.
Not for nothing, they didn't have it – and I have been dreading going to the local bookstore – we are in the midst of a financial crisis!
But unfortunately, the library did have it.
Like every journalist, I immediately began googling and reading all of the fitness magazines that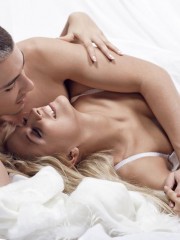 I could get my hands on. Needless to say, I was drowning in a pool of information that was not structured.
Before embarking on this, my most challenging adventure to date – I consulted some friends. One suggested the chocolate diet. This friend actually suggested that instead of my eating food, I should just eat chocolate. "It's better than sex," they said.
It was at this time that I looked at my friend, standing at 120 pounds and I came to grips with the fact that, NOBODY KNOWS WHAT THE FUCK THEY'RE TALKING ABOUT.
Without trying any of them – I have decided to be close-minded where weight-loss is concerned and realize that all the books and videos don't work.
Maybe that will change down the line – I don't know.
For once, I don't have the answer as to where to begin. The gym? Pushing away my plate? Who knows?
And since I don't know, I have decided to try both and write about all of it.
Signed,
Fat Columnist.