Building Character, Masculinity, and Confidence w/ @ScotMckay Interview
How to Develop the Critical Characteristics of Masculinity
In the latest of my interview series I spend over an hour talking to Scot McKay about a variety of topics regarding dating, going for good to great, and building a masculine lifestyle.
Scot McKay and I really cover a large variety of topics in depth in this 75 minute interview.
What you'll learn:
How to get back into the game after a bad breakup
How to use Twitter to meet women
Scot's 4 key ingredients to naturally attracting women
His 3 step plan for moving forward toward attaining these ingredients
Why character is so important- and how to develop it
Some long and short term goals to get you started…
As many of you know Scot just introduced a new program called The Master Plan that has a lot of people talking.  This is the first program to really excite me in awhile because it is NOT just the normal standard dating advice… this includes the kind of stuff that will help you throughout life no matter your relationship status…
Scot Mckay Interview
[media id=311 height=42 width=400]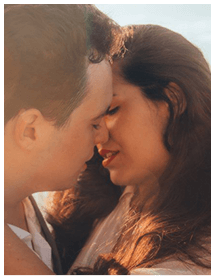 Simple Trick Tells You if a Girl Wants You to Kiss Her
Do girls leave you confused as to whether or not they like you?

Let's face it. Girl's don't make it easy for you. She will often send mixed signals leaving you unable to tell if she is being friendly or flirty. If you read her signals wrong you risk rejection and embarrassment. Or worse, you blow it with a girl who wanted to kiss you.
Here is a simple and innocent move that will instantly tell you if you're in the friend zone, or if she's waiting for you to kiss her.

We respect your email privacy
About Bobby Rio I'm Bobby Rio, one of the founders of TSB. I tend to write about what is on my mind so you'll find a mix of self development, social dynamics and dating articles/experiences.  For a collection of some of my favorite articles check them out.