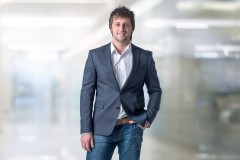 Does anyone else like that 'Adidas' song by Run DMC?
Every time I hear it, I go back to another time when the only fashion I was concerned with were my sneakers – and I always made sure that I kept a fresh pair of shell-top Adidas.
Ah memories.
I did so much in my Adidas: Fought the school bully, and won; played basketball, and won; went to second base, but the jury is still out on that one.
Last week I heard the song for the first time in years and I screamed, "This is my shit!"
Just like the closeted music geek that I am, I ran into my closet and took out my sneaks and began dancing across my living room floor.
I had a Risky Business moment.
But when I strutted across my floor sneakers on, socks to the side, strings untied – it occurred to me that sneakers have been a permanent staple in a man's wardrobe.
Sneakers are to a man, what the little black dress is to a woman.
And I am sure that most men, if not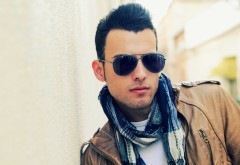 all – agree.
Still, and with all due respect to my Adidas and Reverend Run – I don't know were I would be without my Converse Chuck Taylors.
All Star baby!
They go with everything, and as the self-proclaimed fashion highlander that I am, I appreciate their versatility.
They go with everything, and they can be dressed down and up.
That's the best part.
Anyone who goes shopping with me knows that when shoe shopping – I have a theory and explanation for everything, especially sneakers.
Depending on your personality – you might be able to wear sneakers to almost any occasion with the same swagger and attitude that the designer envisioned.
How do you do it?