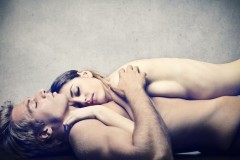 A proper first date is a dying species.  Nowadays so many men think coming over to their house or apartment and watching a movie and ordering pizza could be considered a date.  No sorry boys that's just hanging out.  A first date actually consists of going out somewhere.  So let's start from the beginning.  You have already asked her out on a date and she has told you yes.  So the hard part is done right, not exactly.  Gentlemen are a rare breed to come by nowadays.  To be quite honest I wouldn't know a gentlemen if I tripped over one.  Having a good first date is so simple it's really the little things that matter.  The beginning of a date whatever you do be on time.  Even ten minutes late makes us feel like we aren't worth your time.  When you pick her up from her house don't beep the horn.  Don't call her and say your outside or text her to say I'm here.  Get out of your car, walk up to the door, knock, very simple and a huge deal to her.
The next way to score is manners.  Open the car door, open any door.  Pull out her chair, very simple manners.  If you decide to take her out to dinner please don't get drunk.  It's not attractive at all.  Also don't order for her, she is completely capable of ordering her own food.  Let's see what's next?  Conversation, keep it light don't be an open book, don't get too personal, and whatever you do don't talk about your ex.  I went on a first date with this guy who will remain nameless and all he did was talk about his ex-girlfriend and how they were on a break and he stalked her and found her in bed with another guy (do you blame her).  All I could think to myself was "Oh no, he picked me up and now he knows where I live."  Worst date ever couldn't wait to get home.
It's ok to talk about your life and family we just don't need to know everything up front and center.  However we do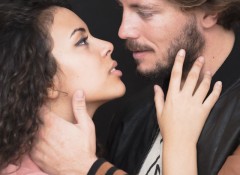 want to know you so I beg of all you guys to be yourself.  You don't have to take a girl to restaurant where its $100 a plate.  We are not all gold diggers.  I rather go out and have fun with you than your money.  I mean if she said yes to you she already likes you so just be yourself.  If you have a little nerdy side let it shine through.  If you're a huge movie buff, share that with us.  If you're secretly an animal lover let us in on that secret.  We don't want a figment of who you are we want the real you good and even what you may think is bad.
So what else is there?  Dinner is always a proper first date, it will never go out of style.  However get creative.  If you decide to take her to dinner don't take her to Applebee's or a diner.  That's where you go with friends not dates.  Go to the city, go to restaurant that you have never been to or that you have always wanted to go to.  You also don't have to do dinner.  Pack a lunch and take her to the Zoo.  Go Bowling, or to an Art Museum or instead of a movie go to a play.  There are so many things to do and the more creative you get the more she is going to think that you like her.  Trust me guys I know how excited you are that she said yes but she is ten times more excited because she is going on a date.  I've known girls who have been in relationships for months and have never gone on an actual date.
This brings us to the end of a first date, the first kiss which can sometimes make or break the date.  Pull up to her house get out the car walk her to her door.  Don't jump in for the kiss, and don't be how do say graphic by grabbing her and rubbing her up and down that just seems like all you wanted was this and we don't want that.  Instead when you get to the door lean in just enough so that all she has to do is kiss you.  Basically give us the option.
So that's it, not a whole lot that has to be done in order to have a perfect proper first date.  Remember she said yes, so she already likes you.  Just follows these tips: manners, be yourself, and be creative and the rest will just come naturally.