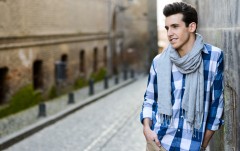 One of the biggest things that a man can do where fashion is concerned is shopping for a suit.
I decided to shop for a suit for the summer – and I was determined to leave knowing that it is possible to look cool in a suit for the summer.
In what seems to be a blur, I found myself in the mall looking for clothing. Mind you – I don't like the mall. In fact, I hate the mall. I think it sullies the experience of fashion shopping.
Call me crazy – I prefer the experience of individually leaving one store and going into the next. It is certainly true that I can do that in a mall, but then everything hits you in the face, because it is so close together.
Can you say, fashion overload?
I can, and I don't like it – which is why I am so surprised that the mall is where I ended up.
So when searching for the perfect suit, I enlisted the fashion counsel of my good friend – Lency B. Whitaker. She owns Exclusively For You, and she makes a sexy bathing suit. But what most don't know about her is that she is quite the accomplished menswear tailor. In other words, she can construct the hell out of a suit.
The Black Suit
The black suit is a basic essential that every man should have in his closet. For any occasion, the black suit is a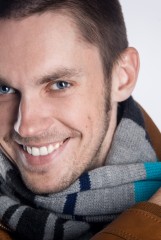 versatile and suitable choice. What most don't know about the black suit is that it can be worn in the spring and summer.
I am not crazy – I promise.
"Black is a basic color in the wardrobe. For the stylish and elite in fashion, the black suit is a good choice," said Whitaker.
If the material is light enough, the black suit would be a great choice for any man about town. Now make no mistake about it – the black suit is for the grown and sexy crowd. It is possible to pull this look off in your 20s but you must have the right kind of personality.
In other words… if your friends often call you something along the lines of any kind of beer product – than the black suit in the summer is not for you.