The TSB Radio Show is Back! Old School style…
OK, so we took a break for a while, focused on a bunch of guru interviews and took more of a professional angle with our audio, but recently we decided to say F*ck That! We like doing the shows like we did before, full of cursing, bad decisions and stories from our personal lives. So we all got together and decided to come back on the scene. We filled this show with about an hour of cool and funny content from the heart… I really hope you guys like it!
In this episode:
The End of the Spring Semester of college
Ignoring the guru hype and getting results
Social summer jobs
The week in women…
[media id=313 height=42 width=400]
PS. We are looking for a new name for the TSB Radio show so let us know some suggestions below!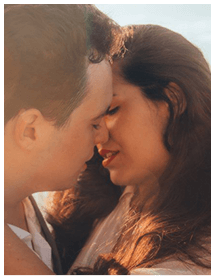 Simple Trick Tells You if a Girl Wants You to Kiss Her
Do girls leave you confused as to whether or not they like you?

Let's face it. Girl's don't make it easy for you. She will often send mixed signals leaving you unable to tell if she is being friendly or flirty. If you read her signals wrong you risk rejection and embarrassment. Or worse, you blow it with a girl who wanted to kiss you.
Here is a simple and innocent move that will instantly tell you if you're in the friend zone, or if she's waiting for you to kiss her.

We respect your email privacy
About MikeStoute Michael Stoute here, and at your service. I am a writer/editor/lover and a fighter. My words are weapons of wisdom so watch out, you may learn something...or better yet, maybe you can teach me something! Have a question? Please try to leave it in the comments, it will get a faster response than an email. Otherwise, Email Me