Rise of the Dragon- UFC 98 delivers a New Champion and a New ERA in MMA. The Machida Era!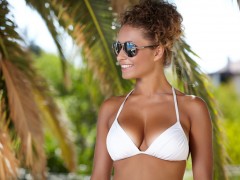 This past Saturday night a new champion was crowned in the UFC light-heavyweight division and his name is Lyoto "The Dragon" Machida. Right about now, the rest of the division should be doing one of two things: Contemplating a move to a higher/ lower weight class or just finding a new career all together. The reason being, Lyoto Machida may just hold that title for as long as he wants.
When he walked into the MGM Grand Garden Arena in Las Vegas on Saturday afternoon, then champion Rashad Evans, already knew he was almost a 2-1 underdog in the nights main event. This was nothing new for the champ, he always plays the underdog. He likes it like that. Rashad also knew that Lyoto Machida was undefeated in all 14 of his professional fights, but that didn't bother the champ either. Evans was undefeated too, in 18 bouts. The true test at hand for Rashad was that in Machidas' last 6 fights, he had yet to lose a round on a judges scorecard. Fact is, "The Dragon" had really never even been hit or tested since his UFC debut in February of '07. You've heard the expression Be Like Water , well Lyoto Machida IS water, and it was Rashad Evans job to bottle up that water. Lets just say Rashad will never work for Poland Spring! Both Machida and Evans are counter-strikers which usually means the fight may start off a bit slow. It did, with both fighters trying to get a feel for each other, but the round clearly going to the challenger. What happened in the next round still has the MMA world buzzing. While known as an amazing fighter, Lyoto has been more known by fans and critics (myself included) as a boring fighter. Get in, get out! Hit but don't be hit! Evasive is what he was called, but in round two on Saturday night, he was anything but that. He came out ready to breathe fire and kick ass and that's exactly what he did. After a devastating combination of punches with about two minutes left in the round, the former champ was out cold on the mat and the 'Machida Era" had begun. What this new era holds for the UFC light heavyweight division is still unclear, only time will tell. Will Machida continue to be untouchable? Maybe. Can such a dominant fighter make all his title defenses exciting? You never know. Look at Anderson Siva (Machidas' training partner) in the middleweight division. When he won the title, he was blowing through the competition. Now everyone is afraid to engage with Anderson and his fights have been reduced to snoozefests. . Will we see the opposite with Machida? Has the man once considered boring by many turned up the heat with new found aggression? We will see, but one thing is for sure, Machidas' name has to be thrown in there with the best pound for pound fighters in the world. Lyoto Machida took Rashad Evans, one of the best light heavyweights in the world, and made him look like an amateur. That is a very scary thing!
The evenings co-main event was between two former welterweight champions and bitter rivals, Matt Hughes & Matt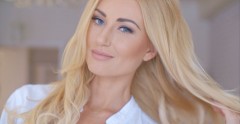 Serra.. This fight was originally planned to take place back in December of '07 but was delayed due to numerous injuries to both athletes. The hatred and animosity the fighters had toward each other fueled a lot of the pre-fight hype. Did it live up to expectations? While it was an exciting fight, it went down as most predicted it would. Hughes winning a unanimous decision by blanketing Serra for most of the fight.. I feel while Matt Hughes won the ground game he did no real damage to Serra while on top of him. Yet, Matt Serra clearly had the advantage in the stand up, landing more power punches. In my opinion, the fight should have been declared a draw. The most interesting thing that came out of this fight was the ending… they hugged! Was all the pre-fight hype, just that, hype? Absolutely not, these guys hated each other! We've seen it in the past, heated rivals battling only to hug it out and put the war behind them. Fact of the matter is, when you go to war against someone, you find a new found respect for them. Are Matt Hughes & Matt Serra now friends? Did they get together for a Memorial Day barbeque? No, but the animosity is gone and the war is over.
The evenings televised card began with a match-up between former lightweight champion, Sean Sherk, and up and comer Frank Edgar. While Sherk has always been known as a wrestling powerhouse, his last few fights have remained standing due to him wanting to show off his new found boxing skills. This was a huge mistake taking on Edgar, who is a far superior stand-up fighter. Frank picked him apart for three rounds to score a unanimous decision. The win for Edgar clearly propels him towards the top of the division. There were two other fights on the main card of UFC 98 and they were polar opposites of each other. The first, a long drawn out battle that went to judges, saw Chael Sonnen win a clear decision over Dan Miller. The other, a round one, 37 second knock out win by Drew McFedries over Xavier Foupa-Pokam. Both big upsets in my opinion.
After all was said and done, the UFC delivered again with a great night of action. They have proved again that they are the biggest and best show in the sport of MMA. What NASCAR it to stock car racing, the UFC if to MMA. Leader of the pack!