When I decided that it was time for me to lose more than just a little weight, I was confronted with tons of options at my disposal.
I went to book stores, gyms and even to consultations at medical practices. The worst part about all of it was that it took so much of my time.
I never thought growing up, that my schedule would be as booked as it is. I knew I wanted to be someone who did different things and always stayed busy.
Still, as active as I am, I am having trouble trying to find time to take care of me – which is probably how I became a fat columnist in the beginning.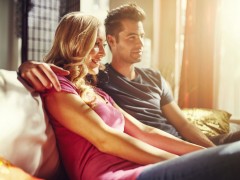 So as cliché as this may sound, I am going to say it anyway… I want a short cut.
I just can't fit into my schedule, a daily exercise regimen. And who has time to count calories?
There are some that are able to do it. I all them superhuman, and I have never considered myself to be one of those individuals.
The common consensus seems to be that there is no short cut – the only way to do it (lose weight) is to become a gym rat.
I was screwed – and even worse, I was hungry.
When I went to the gym, I found that I was spending a lot of time trying to figure out which machine I needed to get on. I was seriously flawed in my gym etiquette, especially because I still hadn't gotten on anything.
Eventually, I'd gotten the nerve to talk to a gym worker to ask what I needed to do. They suggested that I get what is called a micro fit test.
According to the person, whose name I neglected to get, the micro fit test is supposed to measure everything by way of your own personal physical fitness. I am still waiting for the test to take place.
In the meantime, I would read up on all things fitness. That meant going to the book store and finding that perfect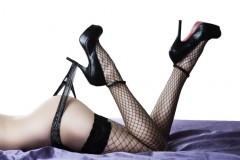 book.
As a self-proclaimed reality TV show whore, I have watched all of the fitness shows including "Celebrity Fit Club," and "The Biggest Loser." That's why "The 4 Day Diet," and "Are You Ready!" by Dr. Ian Smith (Celebrity Fit Club) and Bob Harper (Biggest Loser), became obvious weight-loss reads.
Now, with books in hand, I look forward to finding some short cuts or extra supplements. Next stop the weight look pill aisle.
Signed,
Fat Columnist.