I think it goes without saying that Michael Jackson was the king of pop. He already gets recognition for his not only legendary, but? never-duplicated musical career.
That being said, Jackson was quite the fashion icon. His style and fashion sense touched the masses just as his music did.

Michael as a Jackson 5
The Jackson 5 certainly left a contribution on music as a whole. Michael himself was five when he began singing with the group that was created by father, Joe Jackson. Being the youngest of the group, Michael assumed the front man position and was a force to be reckoned with.
His vocal abilities were second to none.
Not to mention, his and his brothers' clothes were on point – especially for the times.
It was the late 60s to early 70s and the Jackson 5 had their first hit with I Want You Back (1969) released on Motown Records. During this time, it was crazy colors, expressive patterns and bell-bottoms that dominated the entire performance wardrobe of Michael and his brothers.

Michael in Photos
It has been said that Michael was a naturally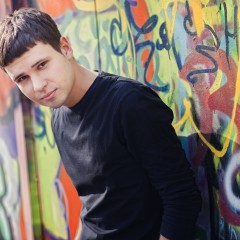 photographic subject. Why wouldn't he be after getting enough practice in since the age of five? Still, Jackson's innate ability to sell a photo with the same ferocity as he inhibited in his albums was a true talent.
It was in photos that the public was able to see the Michael that we envisioned when listening to his albums.
His album covers were perhaps the best representation of the style of Michael Jackson. Here is a list of my favorite Michael Jackson album covers:
1.????? Bad – I love this cover because the all-black look never goes out of style. It was chic then, now and forever. Michael wore it well.
2.????? Thriller – Michael wore a white suit with a black top. A suit always adds a classic element to anything. And as you know, Thriller became a classic.
3.????? Off the Wall – I will always love this cover because shoes are an important element in any men's wardrobe and Michael Jackson had some of the best shoes that I still spend time looking for in stores.