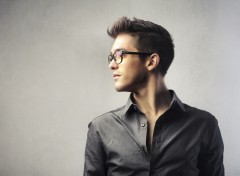 Grieving over the loss of a loved one isn't easy. Some make it look easier than most. My best friend was one of those people.
While in a meeting early last week, I got a text message that read: "my grandfather just died."  Because I was bored with the meeting anyway, I was eager to get the text message but I was unprepared for what followed.
James Jones was my best friend's grandfather. He was crass, humorous and exciting all at the same time.
And then he was dead.
Funeral arrangements had to be made and I had to figure out how was I going to be there for my friend and what was I going to wear to the funeral.
I've probably been to more than your average amount of funerals in my lifetime. And every time, I went through a huge conflict dealing with what to wear.
Let's face it – those churches can be hot, especially during a summer funeral.
Some families suggest that you wear white, while others call for the traditional black.
It is almost always hard to know what the status quo is until you hit the pew and see what everyone else is wearing.
The funeral is about the loved one who passed away – but it is for the family that lost that loved one.
What's the best thing to do? Wear something that is a true testament to the person who is no longer with us.
In my case, I had an easy task. James Jones was a man's man. He worked all his life – he liked to relax with a nice cold beer, and he loved and took care of is family until the day he died.
He liked to listen to Curtis Mayfield and Jay Z all in one sit in. He drove one of those big trucks that looked like every boy's toy truck that they got for Christmas. He had an infectious laugh and his personal style was classic – slacks and a basic button down.
That was it.
For the funeral, I would keep it classic just as he did everyday.
That meant affordable clothing – perhaps something that I already had in my closet.
Funerals always bring with them a sense of longing to see the person laid out in front of you alive and well once more.
They are also a place to be seen and people often take that opportunity and run with it.
Here are some things to stay away from in funeral wardrobe:
Shorts: Shorts are unacceptable in every way shape and form where funerals are concerned. Dressing for a funeral is a lot different than dressing for the beach.
Anything with crazy patterns: People are trying to concentrate on the service and the lost loved one. Walking around looking like a jigsaw puzzle is a bad idea.
Red Socks: If your pants are tailored correctly, when you sit, your socks should be shown – not a lot, just a little. This is fine, but red socks or any other color other than the color of the shirt, or tie is unacceptable.
No flashy jewelry: This includes belt buckles, watches, neckwear, and earrings. Guys, anything that glitters you probably shouldn't wear anyway. Seriously.
Nothing is, as it seems – especially with funerals. The tears, laughter, even the eulogy is all a representation of what people want it to be – not necessarily how it is. Then there are some rare occasions where the passing of a loved one is done in the truest fashion.
This column is dedicated to James Jones – the realest of the real.