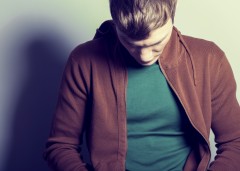 Every now and then in a man's life he gets invited to a wedding. I've always liked weddings – they were a great place to meet girls, though I was nowhere close to the level of a wedding crasher.
I've always gone stag. And I've always put an immense amount of consideration into the wedding outfit – probably more than necessary.
When my friend said, "I'm getting married." I was thrown for a loop. The newly nuptialed couple had been together for years. What made them take the leap? (Literally – they jumped over a decorated broom at the end of the ceremony)
Love I guess. I was more concerned about what look would give me the most play.
Outfits can serve different purposes – especially on a guy.
Like women, we can project different attitudes and personalities with our clothing. The wedding was a tricky situation.
You don't want to come off like an asshole – or at least I didn't.
You don't want to come off like you are too much of an intellectual – or at least I didn't.
You don't want to look like you were brought to the wedding against your will – or at least I didn't.
What you do want to look like is someone who is so happy about the nuptials and wishes you had the same.
The truth was, I was happy for my friend, but I knew that another lost casualty in the wedding epidemic had fallen. No more outings of naughtiness and cat calling – that all ended. My friend's bullshit vocabulary was replaced with things like baby's breath and place settings.
What the fuck!
I wasn't in a good mood, but at least I looked good. Shopping for wedding attire is something that must be given its proper respect.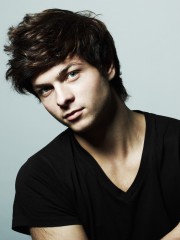 After all, at the end of the night you want those fashionable pieces of wardrobe to be ripped off of your body – or at least I do.
So the most important thing to wear at a wedding – good underwear.
Its not as crazy as it sounds. I don't know about you, but making sure that I have on a nice clean and stylish pair of underwear makes me feel great.
I may have gained some kind of complex thanks to my mother always telling me to make sure that my drawls were clean because, "After all baby – you might end up in the hospital."
Thanks mom.
At the end of any wedding, I wasn't hoping to be in a cold hospital, though I was hoping to get a bedroom biology lesson.
Meanwhile the confidence to wear black underwear along with a nice suit comes naturally.
That is, if the theme allows. While some people like to think that a themed wedding only applies to those in the wedding party. I disagree. Nothing is sexier to a girl than a guy who really cares about his friend's wedding.
Luckily, the theme at my friend's wedding was class. But I've been to some loony tune weddings in my day. No offense to Bugs.
There is one look though, that could fit every mold of any themed wedding. Here it is – the white shirt, basic tie, and khaki pants. Sounds basic, but even in a winter wedding, khaki does the trick.
Khaki says a lot about a man especially at a wedding. Khaki is not intimidating, but approachable. Not pretentious but emphathetic. It is the perfect compromise. And if you throw in a matching jacket – you're golden.