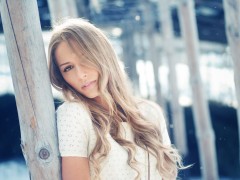 UFC buries the hatchet with Affliction but don't bet on Fedor vs. Brock just yet.
A week ago the summer of MMA action was all mapped out for us. Remember the month of mayhem we talked about last week? Well, the last week has been insane! Affliction III was kicking the month off right with a card stacked with fights for hardcore MMA fans. Two weeks later Strikeforce was set to give us four title fights in one night. What a difference one week makes. Here's a quick look at what went down and what happens next. Sorry if this gets confusing.
What happened at Affliction?
– Last Wednesday it was announced that Josh Barnett had failed his pre-fight drug test. He tested positive for steroids and was scrapped from the main event of Affliction III. Affliction scrambled to find an opponent to fill in against Fedor Emelianenko.
– Not finding a suitable replacement in time Affliction decides to cancel the event all together. Then on Friday announces that they are closing there MMA promotion doors for good.
What happened with Strikeforce?
– Joe Riggs was hospitalized due to a injury and will not be able to compete in his long awaited rematch with Nick Diaz.
-Apparently both Alistair Overeem and Josh Thompson have nagging injuries that may force them out of their title defenses.
-Since his Aug. 1st fight was cancelled, Affliction fighter Jay Hieron will now replace Joe Riggs against Diaz. The fight will still be for the Strikeforce WW Title.
-Also moved from the Affliction to Strikeforce card was the very entertaining fight between Renato Sobral and Gegard Mousasi.
The biggest news with the closing of Affliction MMA is that they have rekindled their friendship with the UFC. This opens the door to numerous possibilities . Right now we are just waiting for one though. The chance for Fedor Emelianenko to fight in the UFC octagon.  Can the UFC sign the worlds number one heavyweight fighter? They are trying, trying very hard. One thing stands in their way, M-1 Global. M-1 is the company that handles Fedor. I would say represent but they appear to be more his keeper. The UFC has offered Fedor the most expensive deal a MMA fighter has ever received, but M-1 wants more.
Here is what he and M-1 was offered.
– A six-fight, 30million dollar contract (biggest of all time)
– First fight would be a title shot against Brock Lesnar (never happens)
– A cut of the pay-per-view buys for M-1 (what!?!)
– Fedor could wear as much M-1 shit as he wants (unheard of in this business)
– Fedor would have the ability to fight in sambo matches outside the UFC (unheard of in the UFC)
With all of that you'd think they could work something out, right? No, apparently M-1 also wants to co-promote with the UFC. This will not happen. It is a shock that the UFC even offered what they did. Mr. Emelianenko needs to understand that no athlete is bigger then the sport. This situation reminds me a bit of 'Entourage' a few years back. Vincent Chase was getting a bit fed up with Ari's antics and bullshit. Fedor needs to take a page form Vince. Drop M-1 till they get their shit together or we may never see the biggest star in this sport, in the sports biggest promotion.