P.O.W – GI Joe Drove Me To Drink Edition
Word on the street is that the G.I. Joe movie will rape and pillage any nostalgia you had for the old skool cartoons. On the bright side, a little of it came back when the dudes over at Gunaxin put together a quick list of the 10 most bad ass COBRA villains. While you look back, you may want to grab a beer or 7 and try to drink the pain away :/
Asylum has a post titled "What is the Manliest Drink?".  I need to get this off my chest,  there list is pussy shit… Where is the Everclear or Bacardi 151? Where's the condensed tear's of small children. Using my handy dandy Booze Death Calculator from a post I saw from TheBachelorGuy, half their drink's won't even do damage if I go on a bender…
Personally I think the left out the most bad ass one of all… Motor Oil Ala that dude from over the top:
Once your good and drunk follow these links and dream of a girlfriend (or right hand) that does not so closely resemble your own:
(Then grow a pair and head over to Coed Magazine to learn How to date out of your league)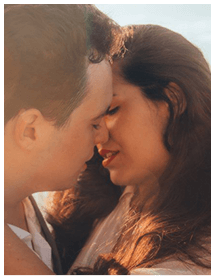 Simple Trick Tells You if a Girl Wants You to Kiss Her
Do girls leave you confused as to whether or not they like you?

Let's face it. Girl's don't make it easy for you. She will often send mixed signals leaving you unable to tell if she is being friendly or flirty. If you read her signals wrong you risk rejection and embarrassment. Or worse, you blow it with a girl who wanted to kiss you.
Here is a simple and innocent move that will instantly tell you if you're in the friend zone, or if she's waiting for you to kiss her.

We respect your email privacy
About PeteTheFreshman Finding hot chicks, gadgets and hanging out with bands is a tough job, but someone has to do it... Self proclaimed gonzo journalist, tech monkey, and lush, PeteTheFreshman writes the posts that require the least amount of writing skill.