How not to be an a$$ hole Part III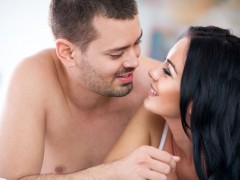 So, you know to be honest with a girl. And not to ignore her either. What is the 3rd step? Glad you asked:)
Grow up. Also known as, be a man. What does this mean? It means taking responsibility for your actions. If you said you would do something, do it. If something prevented you from doing what you said, own up and explain to her what happened.
Let me give you an real life story. I was instant messaging with a guy I was getting to know. With my crazy schedule it is hard for me to actually go on real, in person dates, so most of my dates are conducted via IM, Skype or phone. So we (let me call him Bob) were chatting. It was during a lunch break so we didn't have a whole lot of time. Our conversation was pretty good. I remember the words he wrote, like "wow, a down to earth girl, who knew?". And "you are fascinating". Or (I love this one) "I am so lucky to be talking to you". Then he mentioned that he "would love to get to know me more" and can we have "IM date tonight at 8:30pm?". I liked him, so I said sure. But NOT holding my breathe that he would remember our date.
Let me interject this. In today's world "dates" are less face to face and more computer to computer. Even though I would much rather have a real, in person date, I can't always do that. And besides I haven't found a guy in my area yet. Online dating is a very easy method to finding guys/girls in other parts of the country. If you are going to have your profile on a dating site, PLEASE for the love of god know that your first "date" is going to be via IM or some other computer method. If you don't know that, than you shouldn't be on a dating site to begin with. So with that being said, treat an online date the SAME way you would a live/in person. That means SHOW the hell up!! If you are going to be late or you can't make it, email her, okay? So with my rant finished, let me continue.
I looked forward all afternoon to my date with Bob that evening. I cleared my deadline schedule. I scheduled my meetings around our date time. I made the effort just as if it was a live date. 8:30pm. Date time! I am online. 8:40pm, no Bob. 9:00pm, still no Bob. 10:00pm, where the hell is Bob? Ya know, thank god I can work from home! Finally at 11:30pm, I sent him a message and said I am going to bed, I hope you are ok, cheers, Sarah. And with that I went to bed.
It took over a day to hear back from him. Read, OVER a freaking day for him to reply to my message. And you know what it said? "Sorry, I laid on the couch & the next thing I knew it was after midnight". The point is this. If you screw up, be a man & just say hey, I am sorry. No excuses. No BS.  Apologize. And for Pete's sake, if you like her like you said you did, do something that shows you do. If you don't want to date her, tell her that. Don't leave her hanging wondering what is going on. If you missed the date to begin with, then you probably already lost her interest anyway. But be a man and grow up and just tell her sorry, the real truth (remember the first points I made?), and if you like her, then you better make that intention quick. Chances are she has probably already moved on.