Asian Dating Masters Review
I've always been curious as to why Asian men seem to struggle so much meeting women.? I had a ton of Asian friends in college? all of whom were very popular, always surrounded by women, yet very rarely made it past the friend zone.
That is except for a friend of mine named Tim.? Tim would clean up women.? And was known among my friends as the "Stripper Tamer" because he consistently pulled strippers.
So I knew it was possible for Asians to score hot chicks.
Later when I started TSB Magazine and began traveling to observe many of the bootcamps and seminars put on by the world's top dating coaches? I was not surprised that Asian men almost always outnumbered any of the other races in attendance.
As I got to know the scene, I met a handful of Asian pickup artists? some of which absolutely blew my mind how easily they scored women (of all races.)? So this proved to me that my friend Tim was not just a fluke? and that Asian men really had the potential to score big.
When Ryker Koh asked me if I wanted a review copy of his new program Asian Dating Superstars I jumped at the chance to review it.? First, because I was genuinely curious as to what the Asian instructors were recommending to Asian guys.? And second, because the program features some sick ass Asian pickup artists that I've met personally like Jeremy Soul and Mr. M.
Check it out here –> Asian Dating Masters
If you are Asian, you better read this.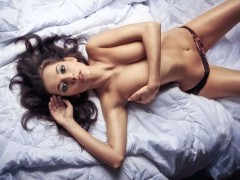 If you ever wondered whether being shorter than a white guy, or being less muscular is an issue … or if you ever wondered whether white women find Asian guys attractive…. or if you ever thought that being stereotyped with a small penis is a problem – guess what, this is your answer right here.
I heard the first 5 interviews and this Ryker guy really drills these Asian dating coaches hard. It really looks like the guy has done his research here and man, some of the questions he asked were so specific and right-on-the-money I was nodding in approval.
Everything he was talking about had me flashing back to some of my Asian friends who have crappy body language, bad handshakes, are nervous wrecks around women and give in too easily.
Anyway, even from a non-Asian perspective, this product is value for money. First off, the cast Ryker brought together is insane.
It's DJ Fuji (who just won the PUA Summit 2009's Best Fresh Blood PUA), Daniel Rose of Sex God Method fame, Jeremy Soul (Day Game Expert from LoveSystems), the mysterious Mr M whose legendary Playmate pickup has become big news around the community, Troy Dizon, William from ABCs of Attraction and even an Asian-American PhD Professor of Evolutionary and Mating Science.
Check it out here –> Asian Dating Masters
The content is not just for Asians too, 'cause it deals with limiting beliefs as a whole.
All I can say is this – if you are Asian and you are reading this, you will do well by checking this product out here. Hey, if anything, Ryker has gotten these coaches to surrender some of their best lay-reports and articles – some of which I have never seen anywhere else before and I hear are only given to their private-instruction clients, who pay freaking thousands of dollars to get.
And I was browsing some of these lay-reports some of the stuff inside is GOLD, GOLD, GOLD man …. read it and see if you won't just agree straight-away with me.
And if you are not Asian, it's definitely still worth checking out. You will learn something from the all-star lineup and clear some of these small, nagging limiting beliefs that sometimes pop up and bite you in the ass.
After listening to it, I guarantee you will feel a deeper sense of clarity and self-belief.
I'm glad someone finally put out a product I can recommend.? We have a large number of Asian readers here who email me a lot of questions? most of which I have never been able to answer.? After listening to this I think I can dish out a lot better advice.
Check it out:? Asian Dating Masters