So, after the last article on frequent flying, the trick is now to leverage your time in the air so that you can fly in style. The question becomes, how to fly in style without making dollar cheeseburgers every meal from now until the end of the world. (I don't think the Mayans took into account your unused miles when determining 2012 as the end of time.)
Airlines have elite membership for people that meet qualifications for a given year. For American Airlines, the minimum for elite status is 25,000 miles, 25,000 points or 30 segments of travel. Unfortunately, none of the miles you earn for using a credit card or eating out count toward this level, so this is where things get tricky.
First, some definitions: miles are obvious, it is the miles determined by the airline to your destination; points are determined by the fare you choose – if it is deeply discounted, you don't get as many points credited to your account (and unless your flying on someone else's dime, you don't want to pay higher fares to get more points); and segments are the number of connections that you make before reaching your final destination. (Whatever you do, look both ways very carefully when you arrive at your final destination. Buses tend to come out of nowhere.)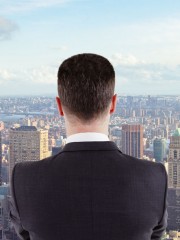 Why do you want to become an elite member? Easy, you save money and you get more perks. As an elite member, one of my best moments came when I flew direct from Los Angeles to London. First, as an elite member, my checked bags were free, so no worrying about paying extra or packing ten days worth of stuff in a carry-on. (Who wants to do laundry in London? I mean they put their washer to the right of the dryer.) Second, since the plane was full, I received an automatic upgrade to first class. Sipping on a gin and tonic as you watch The Philadelphia Story before lying down flat and drifting off to sleep is just a beautiful way to fly.
Free domestic and international checked baggage, possible upgrades, what else do you need? How about vouchers for upgrades for you and your lady as you travel? Depending on how crowded the flight, sometimes it is easy to upgrade to first class and sometimes you'll still be in the economy seats. However, since you are an elite member you can reserve your seat in the extra space that is the emergency exit row. You can lift a 75-pound door, can't you?
How do you get these mileage levels? If you fly five times a year from LA to NY (for the nightlife of course, not repeat viewings of Mamma Mia), it's easy – the airline miles from LA to NY are 4,940 round trip, so five trips puts you at 24,700 miles, just 300 miles shy of elite qualifications, or a quick weekend trip to San Francisco and you're there.
Most of us don't make that cross-country journey on a regular basis. So the key is to maximize each trip you take so as to get the most bang for your elite-qualifying buck. The easiest way to do this is to increase the number of segments you fly.
Let's say you have plenty of time on the days you travel to reach your destination. (I know this is like assuming that all steak is the same whether from the Sizzler or Ruth's Chris, but stick with me.) If you make your reservation so that you have short layovers at two airports, then you have six segments for this flight instead of two or four. With six segments, you only need to fly five times a year to reach an elite level.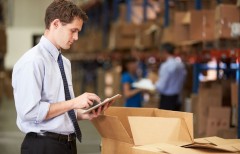 But, they don't call it frequent flying for nothing. Traveling five times to New York or flying with multiple stopovers is just not as easy as flying once a month to wherever you want to go. Mix in a couple connecting flights, maybe a business trip and a good international vacation while seeing different parts of the U.S. in the other months, and before you know it, the journey is a part of the enjoyment of the entire trip. Which can be ruined if you don't trust me on the buses.