VideoFun: "Gran TorinUp!"
The Internet was made for these kinds of mash-up trailers. We all remember the wonderful "Shining! from a few years back. (And, to be honest, this next one doesn't knock that one off its perch at the top yet.) But it's not a bad little entry into the archive of fun Internet videos. The concept is simple: What is the Clint Eastwood character from Gran Torino was played by that old crotchety man from the animated film Up!? And that simple question leads to this:
Pretty funny, even if it's a little repetitive. This trailer needs some more fun racism!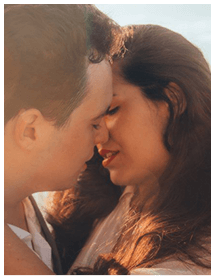 Simple Trick Tells You if a Girl Wants You to Kiss Her
Do girls leave you confused as to whether or not they like you?

Let's face it. Girl's don't make it easy for you. She will often send mixed signals leaving you unable to tell if she is being friendly or flirty. If you read her signals wrong you risk rejection and embarrassment. Or worse, you blow it with a girl who wanted to kiss you.
Here is a simple and innocent move that will instantly tell you if you're in the friend zone, or if she's waiting for you to kiss her.

We respect your email privacy
About Rick Mosely Rick is the editor for TSB magazine.