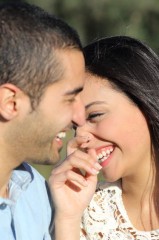 I don't ever really fantasize about nailing pornstars (except Sasha Grey and Justine Joli, I would do horrible, unspeakable, illegal things to them), there's something about fake boobs + bad acting + watching them get nailed by a cock bigger than my own that is a major turn off to me. In fact, if I can go my entire life without ever seeing a girl I am having familiar relations with getting plowed by another dude (and no getting stabbed, that REALLY seems like a downer), I am sure to die a happy man. For those of you who are interested in dipping your pen into some professional ink, Tori Black has a video "teaching" you how.
So how does someone who's totally not interested in learning how to get with a porn star come across such a video? Well, our good friend Mystery sent it out to his Venusian Arts list. Since when does Mystery do affiliate marketing? Since when does Mystery support pseudo-advice like "be cool" and "act normal"? It's hard to say for sure, but maybe he's strapped for money or something since his show didn't get picked up for a third season. Either way, the rumor's out there now, I dare you to stop it!
I will say that if you already have game, the Tori Black video is a pretty good outline of what you have to do to get her attention, and more importantly, how gaming her is different from gaming any other girl. I don't really know if all of the stuff that she talks about with meeting fans on twitter is very accurate though; in my mind, if you have enough time to follow her twitter account and skype with her, she's probably ruling you out as a potential sexual partner. One thing that is cool though, is her perspective on shit tests, so make sure to watch at least that part of the video.
In other news, TSB's #1 pickup artist Sinn released a cool little video on touching which you can find here. It's definitely a good basic touching model, and if you're having trouble touching, you need to definitely watch this video. I really like his ideas about comfort thresholds, and how you can get to the point with touching that she is more uncomfortable with you not touching her than with you escalating the touching.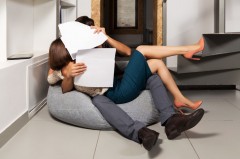 Sinn also had a teleseminar this week with Carlos Xuma, which I had the pleasure of listening to on replay. As much as I like Sinn's newsletter and blog, I have to say that his choices of affiliate partners is very questionable. Full disclosure, I have never met Carlos Xuma nor have I bought any of his products, but I have seen him on Mehow's Infield Insider and it was a pretty poor showing to say the least. I think he got one chub number close that I'm sure was flakey, and probably got rejected about 20 or 30 times. For all of the trashing that Sinn did about David Wygant's insider, you'd think he'd be at least equally discriminating if not more so when it comes to putting his name behind a product. Then again, I suppose that doesn't mean that he can't teach you inner game or how to be a bad boy as his new product promotes. A teacher should be measured by his students not his own game, so I welcome anyone to come forth proving me wrong.
Lastly, Dream has a bunch of new speakers lined up for the 21 convention. Ticket prices go up on Feb 14th, so if you're interested be sure to get them now. I'll be there, and I'm sure that Lance will make an appearance as well (I'm staying with him), so if you're interested in watching either of us make an ass out of ourselves in public/in field, Orlando in July is the place to be.
Make babies!
Hammer