I wrote a book called "The Sex God Method" based on my own personal experiences in trying to figure out how to give women orgasms. After reading all kinds of books, listening to lots of audio programs, and going to dozens of different seminars I found NOTHING out there which seemed to actually work in the bedroom on a consistent basis. This led me down a seven-year long path of wildly experimenting with different techniques in bed, and figuring out which ones actually turned women on. I also got to know a few guys who were EXPERTS at giving women sexual pleasure, and I tried their techniques as well.
And in the end, I was able to fine the top ten reasons why men fail to sexually satisfy women, and how to make sure YOU avoid each of these common mistakes:
MISTAKE #1: FOCUSING TOO MUCH ON PHYSICAL TECHNIQUES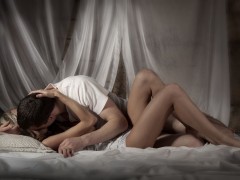 When men first start learning how to give women sexual pleasure, the first thing we usually look are PHYSICAL techniques to please her. By this, I mean that most men think that the key to giving women orgasms is to thrust into her at the right angle, or to use the right degree of pressure during oral sex, or to rub her clitoris with a certain motion. Now, I do think that things like this have some importance. But what I've discovered is that for women, PSYCHOLOGICAL arousal is much more important than perfect physical technique.
This is hard for many men to understand, because we can have an orgasm if a woman just stimulates our cock in the right way. So we assume that it works the same way for women. But if you've tried focusing 100% on physical stimulation when you're with a real woman, then you know this only frustrates her.
She doesn't want a gynecologist who is constantly poking and prodding, trying to find the optimum angle of stimulation. She wants a REAL MAN who can RAVISH her with passion in the bedroom – a man who can arouse her on the PSYCHOLOGICAL level. This is why I tell men that if they want to become great in bed, the FIRST thing they should learn is how to flip her "Four Mental Arousal Triggers." These are basically four ways to arouse women psychologically, and get them wet before you even start touching them.
I find that once you're able to do this, it becomes EASY to give her multiple orgasms using any physical technique you want. But if you don't know how to turn her on psychologically using the Arousal Triggers, giving her even one orgasm will be extremely hard and frustrating.
MISTAKE #2: BEING TOO "RESPECTFUL"  AND "NICE" IN BED
Have you ever noticed that women never seem to have sexual fantasies about nice guys who are polite, respectful, and emotionally stable? Of course you have.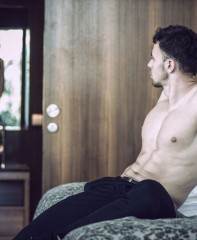 If you're anything like me, you're probably wondering why women seemed to get weak in the knees for "bad boys" who have a "dangerous" streak. And you've probably also wondered why these same women were never really sexually interested in YOU, despite the fact that you treat women much better than these jerks.
Why the hell does this happen? Well, it's actually pretty simple:
Women don't get aroused by how "nice"  a guy is, or how "respectful" he is in the bedroom. They get wet and have orgasms because they feel a powerful GUT LEVEL SEXUAL ATTRACTION to the man they're having sex with. And guess what?
Being nice doesn't make a woman FEEL that powerful SEXUAL ATTRACTION.
And being "respectful" in the bedroom DEFINITELY doesn't give a woman orgasms.
I realize that this doesn't make a lot of logical sense, and that it can be hard to accept, but GET OVER IT. Because until you accept the FACT that women are aroused by dominant men, you'll never be able to make her cum like she does with the "dangerous" guys.  (READ MORE)