It's that time of year again when single guys become disheartened, wallets take a bashing, and the shops hear the sweet 'ka-ching' sound as many spend over the odds on soppy cards and gifts. Whether you are in a relationship or not, the 14th of February can drain you in more ways than one. In this article we are going to look at the top 10 pitfalls to avoid this Valentine's Day: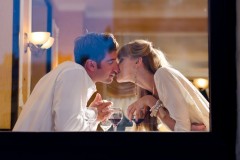 1. Feeling the Pressure – It's extremely often that Valentine's turns up the heat if you're single and trying to get a girl. You start to panic and ask yourself questions like "what happens if I can't find anyone before February 14th?" You start to ask yourself questions regularly and begin to lose focus and sight of your goals and ambitions in life.
2. Insecurities Start to Show – After spending a long day at work overhearing your colleagues' ideas on what they are doing for Valentine's, you feel lonely as you haven't got that 'special' girl to spend it with. You start looking at couples around you, struggling to think how other guys pick up women easier than you. You hide yourself away in all you insecurities thinking there must be something that is hindering you: Are you too short? Are you too fat? Do women find intelligence attractive?
3. Lowering Standards – It's common that some guys will see Valentine's as the perfect opportunity to find the girl of their dreams and their lives will change forever. You worry that February 14th is getting nearer and will start lowering your standards. Perhaps even settling for a girl you wouldn't give a chance otherwise because you feel 'no one else is interested in you'.
4. Desperate Measures – You believe that your search to find the perfect girl has now got a time limit with it. And chances are you may act and portray yourself differently to how you would act every other day. You start to be seen as needy by women that you approach. Pressure may start to show its colors as you being to come across desperate. You may even think that the best way to get a girl is by buying her affections, making you seem like someone who can be taken advantage of.
5. Time to Empty your Wallets – Funnily enough, as soon as February starts, anything that you can buy as a gift at a reasonable price any other time of the year becomes more expensive. Red roses, perfumes, heart-shaped chocolates even eating out at a restaurant throws a punch at your wallet. The crazy thing is many guys will spend their hard earned cash on this ridiculously over priced stuff because society tells them to. Don't be one of those guys.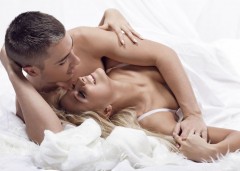 6. Trying Too Hard to Find the Perfect Gift – With the prices on gifts such as flowers, perfumes and chocolates increasing around this time, and many guys worry about what gift to buy. Will she be more interested in you if you bought her that? Will she think you're too cheap? Will she think your gift is genuine? Let's be honest, do you really want this hassle?
7. Will She Stay or Will She Go? – Valentine's Day has been officially branded as 'the day of love'. Your mind switches from focusing on your life and your problems and turns towards 'hooking up'. What appears to be romantic gestures to guys, can often come across as desperate attempts to win her favor.
8. Media Hype – Why is it every February it doesn't matter where you look, you always seem to find something that relates to Valentine's Day? Whether it's banners and posters up declaring special deals and offers at restaurants to celebrate or even watching an advert on the television. If you're single, this can make it more difficult to escape back into your daily routine; and if you're in a relationship this can make it feel like you're carrying a heavy burden and makes you wonder what your girlfriend's views and expectations are. Don't believe the hype.
9. Hallmark Holiday – For most people, their view on Valentine's is that it's a hallmark holiday created by big companies and manufacturers. They don't care whether you're single or not, all they want is your money. And to do that they create cards to sell, make a bunch of stuffed animals just for the occasion and bump up the prices on wines and gifts.
10. Why Wait? – What ever happened to being spontaneous and romancing a girl when she least expected it? If you honestly had feelings for a girl would you wait till Valentine's Day to show her? Why would you want to wait for one date to arrive?
Bottom line, don't feel the need to have to follow society's 'rules' when it comes to Valentine's Day. It's just a day, which happens to fall in the middle of February. A day companies profit from by exploiting our desires and insecurities. A random heartfelt romantic act, however small, will mean far more to a girl than fancy gifts and dinners on a day when we are 'expected' to do something special.
There is an upside to all this though. If you are single then bear this in mind: many girls are looking to get into a relationship over Valentine's day because all the hype reminds them they hate being 'alone'. They will be actively looking for a new guy. This is where you fit in.
So make sure you get out there and give yourself the opportunity to meet someone. Just do it on your terms, and not society's.