This is a guest post from Ryan "DRH" from Dance Floor Mastery
Do you love women?
Strange question, isn't it? I'm not questioning your sexuality.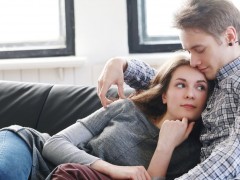 I'm asking if you REALLY like women. I'm not just talking about the attractive ones. I'm talking about women in general regardless of their physical attributes. A good way to see if it's the case, ask yourself theses questions:
– Do you have any female friends?
– Do you only start conversations with women who you actually want to pick up or seduce?
– Do you feel resentful when you get rejected?
I believe that every guy who struggles with women has a form of anger, resentment or shame towards women. I used to be ashamed to be seen with a woman because I was afraid that other guys would judge her and make comments on her. Until I realized that nobody cares …
My point is if you are ashamed, angry or resentful when it comes to women, it's going to be hard to attract them in your life. A man who genuinely loves and respects women is irresistible. He is always welcome and makes women feel good naturally. Women see him as someone they would want to spend time with but wouldn't know why. He expresses his desire and intention without shame.
Strangely, I noticed that every time I enthusiastically tell a woman: "You know, I looooove women!!" it immediately increases attraction. Try it!
If you are afraid to be perceived as a player, not faithful or a no long-term relationship material by shamelessly claiming that you love women, then you've lost the game. Never brag but always affirm your love for women enthusiastically. On the subconscious level, it will modify your self-image and reduce dramatically your approach anxiety too.
Because your mind can't hold two opposite ideas at the same time: you can't be AFRAID of women and genuinely LOVE them.
There are only two emotions in life: FEAR and LOVE. When you let love consume you, it cancels any fear you have. A simple but powerful concept. Put more love in you, your approach, your interaction and see your results skyrocket!
Check out Ryan's Dance Floor Game System and learn to love meeting women on the dance floor.