Video Radness: The Best Arnold Quotes Ever
You are going to love the next ten minutes of your life. There's no better way to start the long work-week than with the following video: A perfectly-edited compilation of the best quotes from Arnold Schwarzenegger's film roles of all time. Something like this would seemingly be tedious to get through, but I'm telling you folks, grab a bowl of chips, perhaps a nice frothy beverage, settle in, and enjoy.
I still can't believe this man is currently my Governor.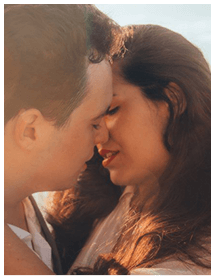 Simple Trick Tells You if a Girl Wants You to Kiss Her
Do girls leave you confused as to whether or not they like you?

Let's face it. Girl's don't make it easy for you. She will often send mixed signals leaving you unable to tell if she is being friendly or flirty. If you read her signals wrong you risk rejection and embarrassment. Or worse, you blow it with a girl who wanted to kiss you.
Here is a simple and innocent move that will instantly tell you if you're in the friend zone, or if she's waiting for you to kiss her.

We respect your email privacy
About Rick Mosely Rick is the editor for TSB magazine.