Best Weekend Reading from Around the Web
Best Weekend Reading
BONUS MP3: Here is an interview I did with Jeremy soul where he reveals the secrets to making day game work.
2 great posts from David Black this week, one about the similarities between business and personal relationships.   And here he lists the top 10 natural pua film characters.
Awesome post asking are you all in or do you go half way with things?
Weekend Eye Candy:  Hot College Girls
Andy posted a great article about how to get a girl's phone number during the daytime.
Here is a list of the worst type of friends… make sure you're not one of the guys.
Reasons why she's mad at you.  An entertaining look at what gets women pissed.
Here is a woman's take on how to read a woman's body language.
How to tell if a girl is good in bed…  and then how to get her into bed.
Back for 24 hours:  Sinn's Seduction Road Map is back on the market.  I'm giving out a shit load of bonuses to anyone who orders through this link.  Just shoot me an email bobby (at) tsbmagazine.com  with your receipt, and I'll send you 3 brand new courses I've never released to the public.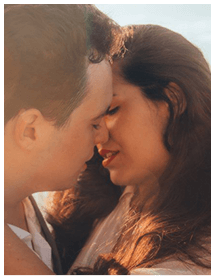 Simple Trick Tells You if a Girl Wants You to Kiss Her
Do girls leave you confused as to whether or not they like you?

Let's face it. Girl's don't make it easy for you. She will often send mixed signals leaving you unable to tell if she is being friendly or flirty. If you read her signals wrong you risk rejection and embarrassment. Or worse, you blow it with a girl who wanted to kiss you.
Here is a simple and innocent move that will instantly tell you if you're in the friend zone, or if she's waiting for you to kiss her.

We respect your email privacy
About Bobby Rio I'm Bobby Rio, one of the founders of TSB. I tend to write about what is on my mind so you'll find a mix of self development, social dynamics and dating articles/experiences.  For a collection of some of my favorite articles check them out.