Best Weekend Reading from Around the Web
Best Weekend Reading
I just posted this article How to Beat Girls at Their Own Game over at my blog.  It talks about how to stand out from other guys.
David Black just posted 101 first date ideas.
Alexander Prime has put up a couple good infield videos.  Here is Infield Day Game Close 1 and Infield Day Game Close 2.
An awesome post from Rob Judge:  10 Best Texts to Send Hot Girls of All time
Weekend Eye Candy:  Jasmin Waltz
Excellent advice on How to Score with a College Professor.
Have you watched the Candy Store Video where Vin Dicarlo reveals The 8 Common Female Stereotypes.
Awesome and accurate Prep Guide for Anal Sex.  Highly recommend the advice for "use dark sheets."  As it can be pretty awkward for you and the woman when you see stained sheets.
Men's Health published the Truth Behind 12 Common Sex Myths.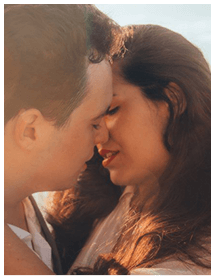 Simple Trick Tells You if a Girl Wants You to Kiss Her
Do girls leave you confused as to whether or not they like you?

Let's face it. Girl's don't make it easy for you. She will often send mixed signals leaving you unable to tell if she is being friendly or flirty. If you read her signals wrong you risk rejection and embarrassment. Or worse, you blow it with a girl who wanted to kiss you.
Here is a simple and innocent move that will instantly tell you if you're in the friend zone, or if she's waiting for you to kiss her.

We respect your email privacy
About Bobby Rio I'm Bobby Rio, one of the founders of TSB. I tend to write about what is on my mind so you'll find a mix of self development, social dynamics and dating articles/experiences.  For a collection of some of my favorite articles check them out.