Honesty in relationships is always the best way to go, but that doesn't mean that your girl is going to tell you everything. In fact, she's probably keeping quite a few things from you on purpose. Does it matter? Probably not, but you at least have the right to know the topics she considers off limits.
How Much She Spends on Beautifying Herself

Some of us wake up looking pretty amazing but we're not flawless. Beautifying can be like a part time job. Body hair removal, pedicures, highlights, mascara…it adds up money wise and timewise. She probably isn't going to ever tell you exactly how much beautifying she does or how much she spends on it because you just wouldn't get it. She looks good though right?
How Much She Stalks Online
She for sure stalked the heck out of you before you went out for the first time, but she has also extensively checked out the Instagram profiles of all your ex girlfriends and probably most of your friends. It doesn't mean anything really, we just like to know all the possible details that there are to know about. Even if they seem a little far removed to you.
How Much She Tells Her Best Friend

You do know that her best probably knows more about you than you know about yourself, right? Nothing is off limits between best girl friends, in fact the more details the better for pretty much any topic you could think of. Your girl's best friend knows all about that embarrassing childhood story and she also knows the exact size and shape of your package and whether you manscape or not. That's just the sort of thing that we talk about. All the time.
That She Fantasizes About You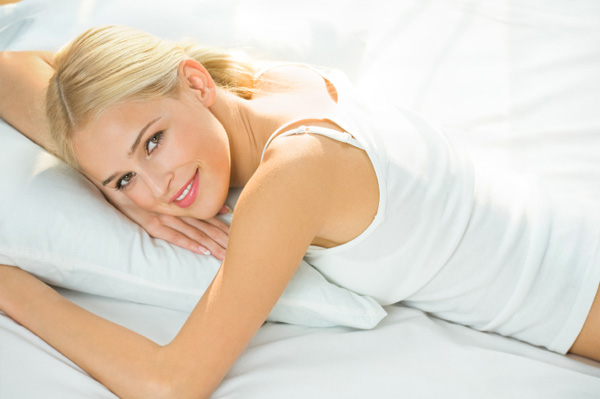 Okay maybe this isn't totally a secret, she might even tell you this. But if she hasn't, just know that it's true. If a woman likes you enough that she's sleeping with you in real life she definitely fantasizes about you when she's alone as well. She probably starting fantasizing about you before you even slept together for the first time as a little trial run.
That She Fantasizes About Other People
Just because she's super loyal and committed doesn't mean you star in all her fantasies however. Celebrity crushes might be more her speed, and she's probably fantasized about things she might not do in real life like get down with another woman. That one she might keep from you so you don't get overly?invested in the idea.
She Thinks About Your Future

No matter what stage you're at in a relationship she has definitely considered what sort of a husband and father you would make. We might not be doodling hearts and testing out your last name on our notebooks anymore?like we did in middle school, but yes we think about whether we could accept your last name. It doesn't necessarily mean we want anything from you in regards to all that serious stuff, we just think about it regardless.