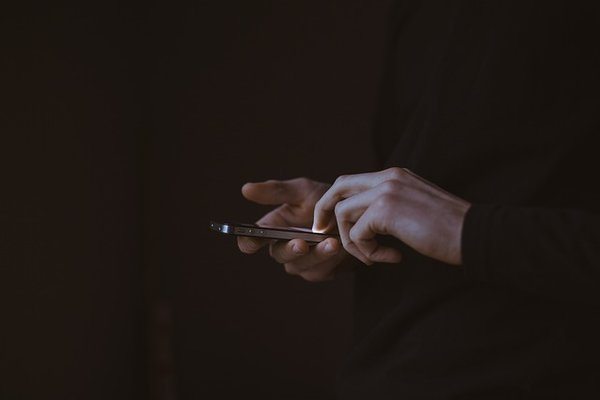 When we have a significant amount of weight to lose it's pretty easy to make a difference with diet and exercise overhaul, but then at a certain point we can hit a plateau where those last few pounds just don't seem to budge. Getting ridding of them however might have more to do with some pretty small habits than having to do anything drastic. Here are some thing to consider.
You're Not Eating Enough
It's true that weight loss involves restricting calories to a certain extent, but if you take this too far the body goes into overdrive to try and get you back the calories you're missing. That means it will make you feel even more hungry. Think less about cutting food out and more about adding good food in, like plenty of fruits and vegetables, lean proteins, whole grains, and healthy fats in reasonable portion sizes.
You're Checking Your Phone Too Much
Having a dependence to a phone in general can cause excess stress since we're constantly feeling the need to be plugged in, but in particular checking the phone at night can cause some big problems with sleep. The light on those can be enough to tell your body to stay up since it assumes it must be daytime. When we don't get enough sleep the body produces an excess of the hormone ghrelin which makes us feel hungrier than normal. Get to sleep earlier and longer, and you might end up eating less.
You Could Be Eating Veggies More Frequently
We tend to eat the bulk of our vegetables at dinner time, but there really isn't any reason why you shouldn't be eating them at all meals of the day. Vegetables are high in fiber and low in calories so they are excellent for filling you up. When you start the day filled up on healthy stuff you will be so much less likely to snack throughout the morning or scarf when you get to lunch.
You Skip Protein at Breakfast
Eating protein at breakfast is also extremely important and skipping out on it can set you up for major hunger issues. Lean proteins take longer for the body to digest than other foods which means they keep you feeling satisfied. They are also low in calories and can be low in fat. Just be sure and keep it lean like eggs and not overdo it on bacon that's been cooked in grease.
Making Fancy Coffee Drinks
Coffee can actually slightly suppress the appetite and speed up the metabolism with hardly any calories, but as soon as you start sweetening it or cutting the intensity with milk or milk alternatives you're just adding on the calories. Multiply that by a few cups of coffee each day and you can see how that might be causing issues with your diet. If you must add something keep it as a topper not like half the cup, and never add sweeteners to your coffee when you can help it.