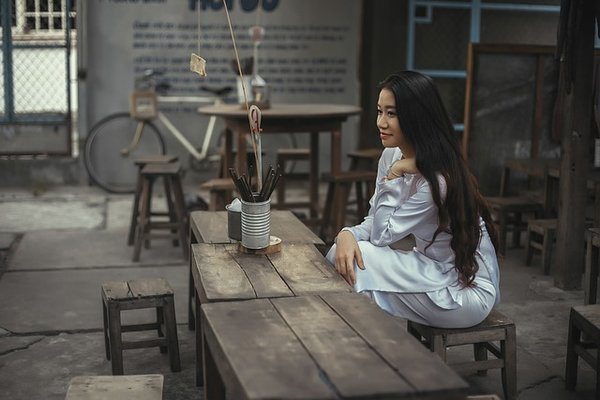 First dates can be a little awkward even when both people are acting totally normal, so throw anything out of the ordinary into the mix and things can get pretty weird. For this reason it's generally a good idea to avoid any topics of conversation that could come off as too fast, personal, or controversial for a first date. Some things are meant to be eased into. Here are some conversations best avoided on the first date.
Your Ex
Exes will come up because they exist, but beyond establishing the fact that you're no longer in that relationship there shouldn't be a lot of ex talk on the first date. No matter how you feel about your ex you don't really need to let her in on it. If you hate the ex the new girl might think about the fact that you could end up hating her as well. If you talk about her too favorably or in a friendly way the new girl might wonder if things are actually over with the ex.
Your Relationship Goals
There is fine line when it comes to discussing what you want out of a relationship on the first date. Of course you want to be on the same page as someone and you never want to take things too far if you aren't on the same page, but talking too intensely about your longtime goals on a first date can scare some people away. It's generally better to keep things on the lighter side and get to know each other in general, not just interview someone as a potential girlfriend candidate. It usually becomes pretty clear pretty quickly whether your relationship goals are compatible or not anyway.
Gossip
Gossiping about people can be tempting as a bonding tactic since everyone wants to find some common ground on a date. It can also be funny and lighten the mood. However, if you start talking badly about the waiter or something she is probably not going to think it's charming, she's going to wonder why you feel the need to throw some negative stuff into the conversation that should otherwise be pretty upbeat. You could also have mutual friends or work in the same industry which also opens the door to gossip, but if you don't know her that well you don't even know if she's trustworthy. You don't want to make a joke about your boss to impress a date with your humor and then find out it got back to him by Monday.
Things You Hate
For a similar reason of why you should avoid gossiping, you should also avoid talking about things that you hate. We all have our pet peeves but steering the conversation towards anything negative is just not a good idea. Plus you don't want to insult the girl literally the first night if possible. Of course you won't have the exact same tastes in everything in life, but instead of focusing on your differences keep it towards the good things you have in common.