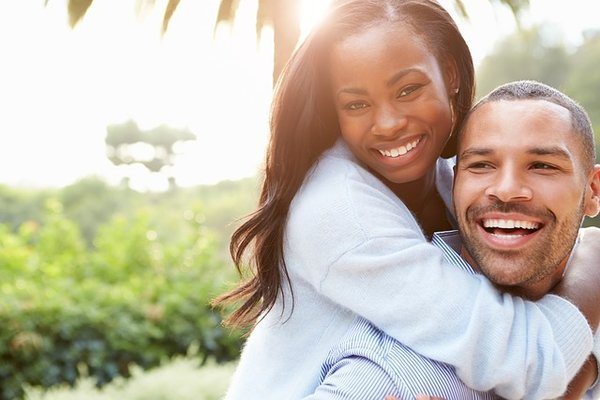 Relationships are complicated, but so much of how they turn out has to do with the most simple forms of communication. We forget sometimes how crucial it is just to be present and engage with our partner no matter how insignificant a moment can feel. According to some researchers at the University of Georgia, how often you say "thank you" can determine how healthy of a relationship you'll have and even how long you might be together.
To study this concept the researchers collected surveys from 468 different married people. (They surveyed them individually as opposed to in their coupling.) They found, not entirely surprising, that people in relationships who felt appreciated were way better at working through different types of challenges that relationships can bring up.
When the couples were going through tough times, they got through them more effectively when there was more of the phrase "thank you" being exchanged. This seemed to be particularly true when people were going through financial troubles. It seemed that the simple gratitude was enough to remind people that we were in a appreciative situation where they felt worth and didn't withdraw as much from stress which is what generally leads to breakups.
According to the study author Allen Barton, Ph.D.:
"Every couple has challenging times and disagrees on issues. The negative effects come from how you handle them. Saying 'thank you,' making sure your partner feels appreciated, and keeping a sense of humor can reduce the negatives and help make a partnership thrive."
Makes sense, and it's something to keep in mind. As for working more gratitude into your relationship, that doesn't have to be a complicated mission. Thank her for giving you a ride or cleaning up while you were working, but also thank her for being beautiful, being herself, for liking you. Those things sound small but really saying thank you and meaning it can go a long way. Hearing the words can even be more impactful than certain actions, because it removes the guesswork about why a certain action is taking place. If she knows you appreciate her she's going to sleep a lot easier when things get complicated.
There are entire books written about the power of "thank you."
Author Mark Goulston wrote a book called Just Listen: Discover the Secret to Getting Through to Absolutely Anyone, which focuses on giving power thank you's everywhere in life, not just in our romantic relationships.
"If you're deeply grateful to someone who's done an exceptional favor for you, you need to express that emotion by going beyond the plain words 'thank you' and instead offer a Power Thank You. When you do this, your words will generate strong feelings of gratitude, respect, and affinity in the other person."
To make thank you's authentic and powerful, they should be specific, personalized, and supported with the words that you're using and your body language. You also don't need to try and make a thank you more powerful by suggesting that you'll return the favor, that can read as ingenuine. Keep it as genuine as possible.