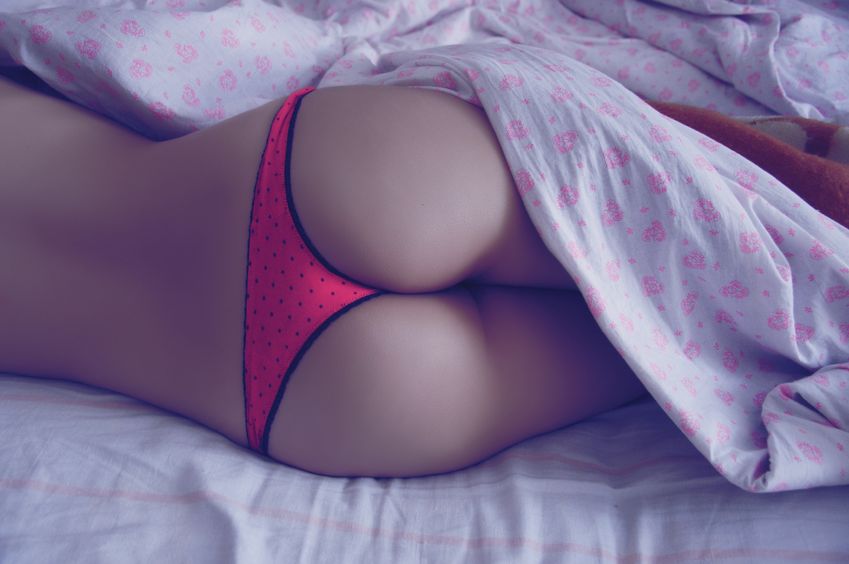 Have you ever done the "Double-Doggy"?
If not, this is one sex position you HAVE to try!!!
Well, it's not actually a position. It's a cross between a position and a technique…
And it's one of the ONLY bedroom acts to combine eating pussy with doggy-style penetration.
Trust me, your girl will go crazy when you do this to her…
Because the Double-Doggy causes 2 differentorgasms at the SAME time!
Here's you do it:
1) Have your girl assume the traditional doggy-style position (on her knees…ass angled upwards…upper-body relaxed forward).
2) Start by performing oral sex (the first time should be a tease…so don't try to make her cum just yet).
3) After about 5 minutes of licking her pussy, your girl should be getting very wet, and very aroused…So stop licking and start FINGERING her hole.
4) After fingering her hole for about 1 minute, go back to licking her pussy—this time a LITTLE more aggressively and putting a bit more pressure on her clit. Stop after 30 seconds.
5) Now she should be DRIPPING wet and desperately craving your cock. Go ahead and give it to her…by slowing starting to f*ck her from behind.
6) After 1-2 minutes of penetration, PULL OUT…and go back to licking her pussy.
7) Continue alternating between short periods (1-2 minutes each) of 'oral from behind' and doggy-style penetration…
Increase your speed and intensity with every round.
8) Keep this sequence going until she DOUBLE-CUMS (typically she will cum with her clit first, followed by a penetration orgasm—but every girl is different).
Either way, the two orgasms will be SO close together that they'll feel like one amazing, FULL-BODY climax…
Possibly the most POWERFUL orgasm she's ever had!
And after she soaks the sheets with her sweet sex juices…she'll do ANYTHING to return the favor (and she'll definitely tell her girlfriends about your performance the next day!)
Now, the Double-Doggy is definitely one of the more ADVANCED sex acts. After all, it takes stamina, coordination, and expert oral sex skills to perform…
But believe me, it's worth the work, because I can tell you from personal experience:
The Double-Dog makes a woman's body SHAKE with pleasure, like nothing else can…
In fact, performing the Double-Doggy just 1 timewill cause a girl to get crazy wet…at the very mention of your NAME!
So you better be up to the challenge—and let me know how it goes, okay?
XOXO,
Shawna
PS: By the way…you can also put a "backdoor" twist on the Double-Doggy (for a naughty and extra-taboo experience!). So rather licking her pussy from behind—tongue her ass instead. And when it's time to penetrate, put your cock in her "back door" too;)