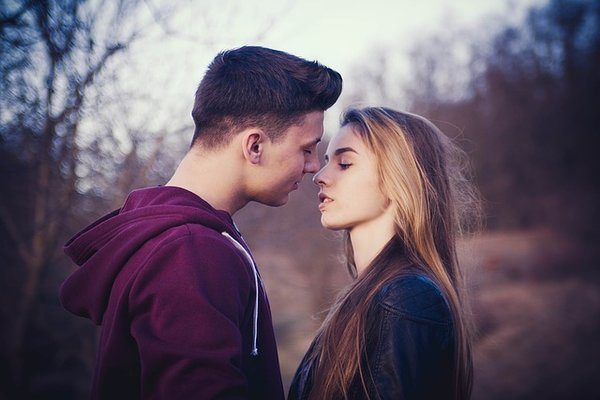 Let's be honest, not all dates have the potential to go somewhere good, but you might as well be as prepared as possible so they don't have to go the other direction. There are a lot of topics that are generally considered no-go's on a first date, but here are some suggestions for what can actually be great conversation starters.
Travel
Asking a woman where she would fly to tonight if given the chance is a great way to open up the conversation in a lot of directions. For one thing you'll learn a lot about her tastes and interests based on where she wants to go. You'll also probably hear about where she has already been and other things she has already done in life. Plus discussing far off lands can spur all kinds of different directions for the conversation to go. You can't really go wrong.
Dream Jobs
Asking about her dream job is a good way to get her to discuss her passions without outright asking her to list them which can feel a little too much like an interview in some cases. It also gives you some insight into her lifestyle and whether it's compatible with yours. Some people love the hustle of daily office life while other people would prefer to be freelance and travel. It can also give you some insight into how important money is, and whether she is happy in her current job. It can also show you how serious she is about pursuing things in life, whether she has goals to fulfill her dream life or not.
The Town You Live In
Discussing what you like about the town you currently live in can give you a lot of conversation ground to cover as well.  This can show you how she feels about the place, and you can bond over your shared interests and favorite spots. This can also open the possibilities for a second date, that you might be able to solidify while you're still on the first one.
Friends and Family
Asking her who she talks to the most in her day to day life is going to show you a lot about the type of person she is and who she values. Some people are cool with having 50 friends that are all a little removed, while other people keep a tight circle of people they talk to exclusively. This can give you an idea about where you might fit in. You can also see how close she is with her family if that sort of thing is important to you.
Her Day
Asking someone to tell you about their day can show you a lot about who they are. Even the most average day can be painted in a positive or negative light depending on how someone sees the world. Everyone has their moments and you can't know everything about her from a single conversation, but it's better to find out right out the gate if her overall viewpoint matches with yours.