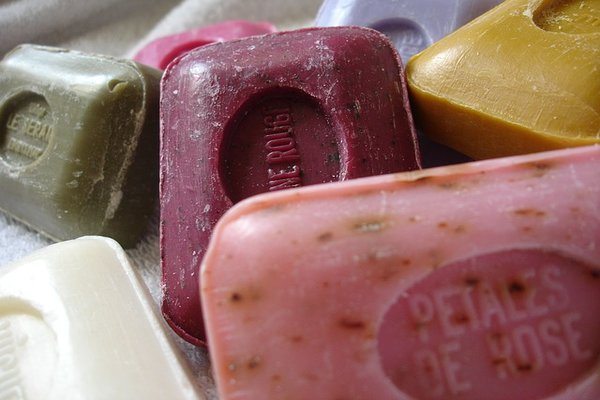 A lot of skincare practices and their products are marketed towards women out there, but many of the same practices are perfect for men as well. Here are some skincare tips you should be stealing from your girlfriend if you're in the dark about how to keep your face looking fresh.
Regular Exfoliating
Many exfoliating face washes are gentle enough that they can be used daily. Some scrubs that use a physical scrubbing agent use things like ground apricot kernels, but if that proves a little rough for you try using a face scrub that contains the softer option of volcanic rock. Chemical exfoliators can be just as or more effective even though they won't give that scrubbing sensation. Look for a face wash with one of the acids like salicylic. See how your skin does using it every couple days before you start using it daily.
Exfoliating the skin will not only help to reduce breakouts but it will help to keep the skin looking younger and more alive in general. Exfoliating scrubs off the dead skin cells that are no longer needed and subsequently washes aways any trapped oil and debris as well as revealing the younger skin cells underneath.
Under Eye Creams
It doesn't matter what's keeping you up at night, if anything is disrupting your sleep then it might start to show on your face. Find an under eye cream that contains both peptides and caffeine to tighten things up during your morning routine. The peptides will help freshen up the delicate skin in general and the caffeine will go to work tightening up any saggy bag action you have going on. For an added boost of refreshment you can store it in the refrigerator before applying it which will also help cut down on puffiness.
Masks
There is a mask out there for every type of skin or skin complaint, and they are not just for the ladies. Most of them are to be used about once a week and they can do anything from unclog the pores to infuse moisture into very dry skin. Assess what it is that your skin might need from you and then look for a mask that can deliver. Most of them are applied all over the face and then allowed to dry before washing off about ten minutes later.
Face Cleansing Towelettes
For some reason they only make this face cleansing towelettes for women, but it's sort of a shame. No worries, you can just steal hers. They are the perfect option for the lazy or on the go face washer, and perfect if you get into the habit of just not washing your face at all. Most of them are plenty effective at washing off the grime from the day while leaving your skin moisturized enough that you might be able to skip an added moisturizer. (Depending on your skin type.) They're also perfect for wiping down after a workout if you're returning the office midday and need to head in sweat free.