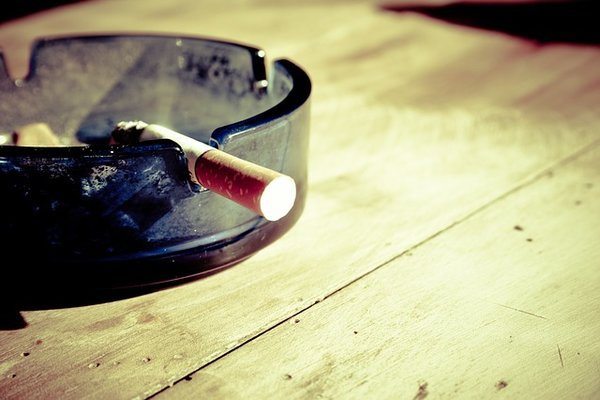 If you're still smoking cigarettes there is some new research out about how to quit that could do your body a whole lot of good, and it sounds like cold turkey might be the way to go. Some research recently done at the University of Oxford found that people who stopped smoking abruptly were 25 percent more likely to still be smoke free by the four week mark when compared to people who tapered off of the cigarettes two weeks before they were supposed to quit. Additionally the people who quit cold turkey were 42 percent more likely to still be off cigarettes when it came to the six month mark.
The reason why quitting cold turkey might work better than tapering off, is simply because many of the people who are attempting to taper off just don't completely quit by the day they are supposed to. It seems like it's much easier for people to justify just having one more when they've easing off the whole time.
The tapering process might help you stop with some of the physical habit of reaching for a cigarette, but it doesn't help you prevent the cravings which are what keeps you hooked in the first place. Since people who are tapering are still going through some of the withdrawal process it can seem like quitting altogether will be even worse even though this isn't the case. You're going to face withdrawals either way, it's just sort of the name of the game.
So it seems as though the best way to stay motivated to quit is to pick a specific day and then just go with it full out. To increase your chances of being successful at it, you should also utilize some of the other resources you have out there at your disposal, such as nicotine replacement therapy or varenicline.
You can get some of the medications from your normal doctor, but there are also organizations committed to helping people quit where you can get them as well.
Another way to help you focus on quitting is to think about how much good you will be doing for your body, as opposed to what you will be missing out on or how "hard" it's going to be.
Just one single year after being off cigarettes your risk of developing heart disease drops to half of what it was when you were still smoking. Once you make it ten years off cigarettes your risk of developing lung cancer will be half that of a current smoker. Those are odds that you need, since smoking cigarettes harms every single organ in your body and quitting can add up to ten years onto your life. Each year over 480,000 people die from the effects of smoking cigarettes, which is one in every five deaths. Smoking causes more deaths than Human immunodeficiency virus (HIV), illegal drug use, alcohol use, motor vehicle injuries, and firearm-related incidents…combined.
Seems a little excessive when you think about it that way, and you don't want to be one of the casualties.