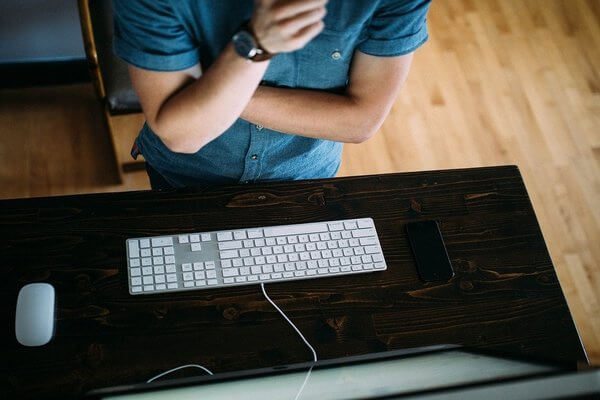 When you work at a full time job it can take a lot of motivation to get to the gym at the end of the day, but a recent study has pointed out some reasons why it's pretty important to do so.
For one thing, taxing yourself mentally throughout the day can make you more likely to make poor food choices once you get home after work. A recent study that was published in the journal Medicine & Science in Sports & Exercise tested this out by offering some mentally exhausted people some (presumably) delicious pizza.
The researchers found that the exhausted people on average ate 100 calories more of it than the people who were not mentally exhausted. But even more dramatic was the finding that it only took 20 minutes of tough mental tasks to get to that level. This is something to keep in mind, because who isn't mentally exhausted at the end of the day.
However, these researchers also found that getting even a brief workout in can help to wipe out this brain drain calorie increase. To test this out they had half the participants rest for 15 minutes following the mental exhaustion, and the other half were sent to the gym for 15 minutes. The people who went to the gym were able to turn down 125 more calories than the people who only rested.
The great news about this, is that pretty much everyone can fit in a 15 minute workout. You might not want to go all the way to the gym if you really only have 15 minutes to spare, but there are tons of workouts that you can do around and in your home. However, if you do have some time and are just tired you should continue going to the gym anyway since the hardest part is getting started and if you hop on the treadmill you will probably keep going more than 15 minutes anyway.
Do keep in mind that downgrading your fitness sessions to just 15 minutes a day probably isn't going to get you into shape, but it is better than nothing. One of the best things that you can do with that amount of time is to make your workout a high intensity interval training one, which is going to give you the most bang for your buck. High intensity interval training, or HIIT makes good use of time by both shooting up the heart rate and then bringing it back down again to a resting rate…then repeating this over and over.
This has the effect of keeping the body guessing and sending the calorie burn into overdrive which is exactly what we want from a quick workout. You can do a HIIT workout right on the treadmill, alternating sprints with jogs. Some research has claimed that HIIT can burn up to nine times as much fat as a traditional cardio session (like a jog), and that it can keep the metabolism stoked for up to 24 hours meaning that you will continue to burn calories even once you enter the resting mode. Then you can be sure that your hunger for dinner is actually a real one.