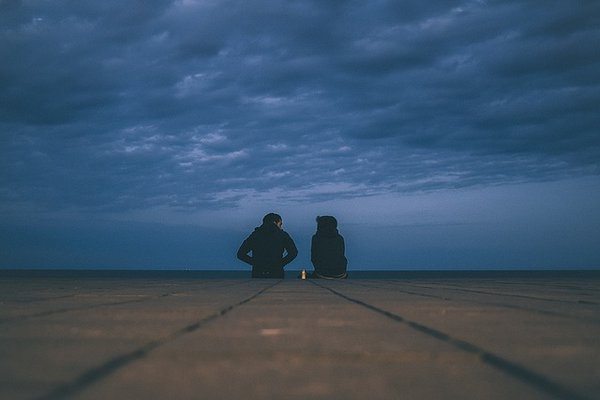 Breakups are a necessary evil in dating, unless (or until) you end up with that one person that you actually don't want to breakup with. Until then, it's something you've got to deal with, and it's usually in everyone's best interests to avoid some common mistakes when doing it. Here are some ways to breakup that are the least likely to cause any drama.
Don't Ghost
Ghosting can seem pretty appealing at times, especially when people are weird and you just want to get away stat. But the problem is that with as much social media and web presence that we have these days, you're pretty easy to find. Not that someone is to literally come stalking you (hopefully not), but if you ignore someone and she looks at your social media she's only going to get more mad that you're posting on Instagram while you're ignoring her. Everyone deserves an explanation even if it's a brief "I'm not interested," if only so they can't keep pressing you for answers.
Don't Blame Everything On Her
No matter what happens in a relationship there are always two people involved. You're always entitled to your feelings but try to best express yourself without dumping everything on her if possible. It's generally not that someone is a terrible person or that they've done a terrible thing, they're just better off suited with someone else, as are you.
Don't Drag it Out
If you know you want to break up with someone, don't stick around to make things complicated in the meantime. Of course there's usually a progression where it can take awhile to sort through feelings, but once you know it's good to make a move. Trying to delay the inevitable to spare her feelings doesn't help either because she probably already knows that something is up anyway.
Don't Sleep With Her
Having sex one more time isn't going to help anything, it's more likely going to cause problems. If you're still attracted to her you don't need to remind yourself of how good the sex is, that's going to make walking away harder. (Or even end up dragging it out, see above.) And even sleeping with her means absolutely nothing to you, she might get confused by the gesture and have a hard time taking what you're saying seriously. You might be saying "no" a hundred times over but if she doesn't want out she'll be clinging to anything that she can.
Do it In the Right Place
There's not a single right place for a breakup, but there are a lot of bad places. (Location wise as well as emotionally.) Don't do it in bed, or at a restaurant, or drunk, or when you're super pissed. Privacy is always a good idea out of respect as well as having a quiet enough spot where you can really communicate. Of course the allure of breaking up in public is to avoid those things, but if you dated her she's probably cool enough to deserve a decent dumping.