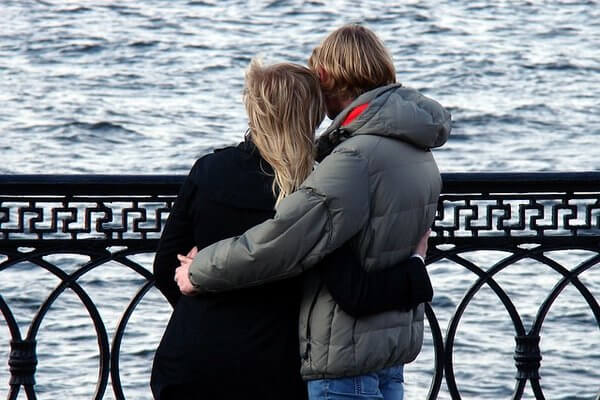 On a quest to become more attractive? Who isn't. Well here's one more trait to be aware of that women seem to love. A recent study found that men who are good storytellers are seen as more attractive to women, at least when it comes to long term partners.
The research took place in North Carolina and studied what happened when people told each other stories and then judged each other as being potential partners in a dating sense. They basically concluded that women found men way more attractive as long term partners if they were good storytellers, but that it didn't really matter for short term partners. They also found that men did not care either way if women were good storytellers or not.
Melanie Green of the University of Buffalo and John Donahue of the University of North Carolina concluded:
"Results suggested that only women's attractiveness assessments of men as a long-term date increased for good storytellers."
The research was published in the journal Personal Relationships and discuss three separate studies that confirmed this. In one study people were given information about a potential partner's ability to tell a story. In the second study the participants read either a good or bad story that they believed was written by a potential partner. The study included 141 different students being presented with information about someone's storytelling potential.
They were then asked to rate the attractiveness of someone, as well as whether they thought they would be popular, admired, a good leader, and inspirational. The researchers found that "greater storytelling ability led to perceptions of higher status," which also led to the men being considered more attractive and desireable in general. The women not only considered the men to be be more attractive as a potential partner if they were a good storyteller, but they also thought the men would make good friends when they were as well. They did not feel that not being a good storyteller would hinder friendships though.
The researchers went on to say:
"Stories are not just mere conversation. Storytelling ability appears to increase (a man's) perceived status, and thus helps men attract long-term partners. From an evolutionary perspective, women desire good storytellers because storytelling ability reflects a man's ability to gain resources. Good storytellers may be more likely to influence others, or to gain positions of authority in society."
The study results do not however mention what type of storytelling was taking place, like if this was sharing some interesting life experiences in a grandiose way or if it was who can make their morning commute sound the most interesting. Maybe it doesn't matter either way, and just being a good storyteller can make you seem way cooler and more important. Becoming a better storyteller might not solve all your problems, but it certainly isn't going to hurt.
You might even assume that this could help with your status at work too, but further research would need to be done. For now, know that if you really need a date to go well you should come prepared with your storytelling skills.