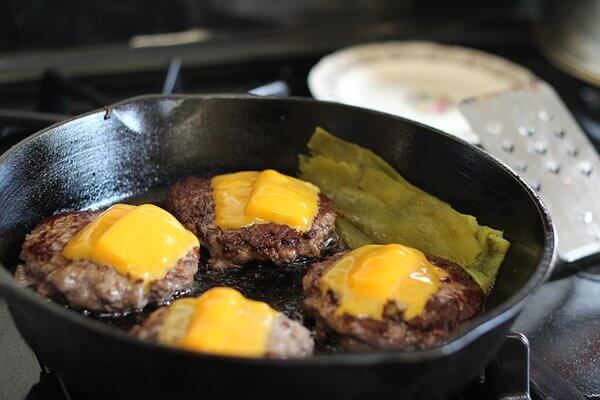 You might have already suspected this, but some recent research is suggested that alternating higher fat food options with low fat options might help you maintain your weight over the long term. So far they have just tested this out on mice, but the research looks pretty good.
The research was done at the University of Georgia and published in Scientific Reports. The mice involved in the study were fed a high fat diet for a five day period and then switched over to a healthier diet for one of a few periods of time. The options were one, two, or five days, and the overall experiment lasted a few weeks.
What the researchers found upon testing the mice for fat storage and insulin sensitivity, was that switching to a balanced diet for two or five days between the higher fat dat had the best overall results for the mice. This type of diet plan helped the mice keep their weight the lowest, as well as the most stable forms of insulin sensitivity which helps to prevent fat storage in the body.
In a press release the researchers said:
"The mice that received an alternating diet maintained body weight similar to mice that only received a regular diet. They also had much lower levels of inflammation, which can contribute to the development of metabolic disorders like diabetes."
They also did a separate but similar study to test their idea that this sort of a diet could help with preventing obesity. A group of mice that followed the alternating diet lost 12 percent more of their fat mass when compared to a control group.
Of course these eating ideas have only been confirmed with mice, but the researchers are confident that they could apply to humans as well.
"These results suggest that it may be possible to eat the foods you like, and to do so with pleasure, as long as those habits are tempered with periods of rest."
The researchers did not however mention whether they were keeping track of the overall calories being eaten when they were alternating the diets, but it's safer to assume that they are suggesting that you can add more fatty foods to the diet as long as you keep the overall calories around the same amount. Because as you probably know simply adding more calories to your diet is a surefire way to make sure than you pack on the pounds.
To incorporate this into your own diet, think switching to a juicy hamburger instead of a salad or something. Of course it's always a good idea to stick with natural, unprocessed, and clean food as much as possible to make sure that you're getting the best nutrients and types of fats, but it's great to keep in mind that eating fat in and of itself can actually be a great thing. With summer rapidly approaching there are sure to be plenty of parties or trips where you're tempted to fall of the healthy eating wagon, and perhaps as long as you get back on it, it's more than fine if you do.