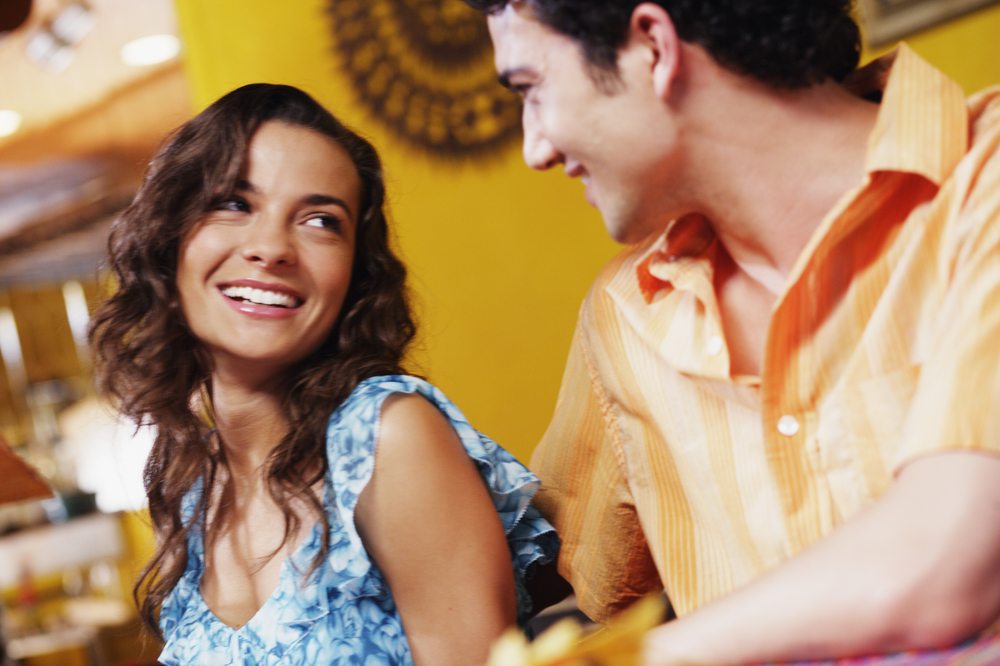 Navigating the dating scene as a non-believer
This is an important question to ask and answer. If you are a non-believer, you are in the minority. Even if you tend to keep your views to yourself and try to avoid conflict with the religious majority, it is important to understand your situation.
Although atheist and agnostic clubs and associations are on the rise, very people have relationships that are exclusively with people of their own opinions. You no doubt have friends and perhaps family members who are religious and you get along with them just fine. But dating is different.  You and the girl you go out with will share a closeness and intimacy that is unlike anything you have with friends and relatives. You must therefore deal with the issue head-on—from the very beginning.
Before getting into the detail of how you might do that, a word of advice on meeting religious women. You should not throw your hands up in horror on learning that the hot, cool, fun-loving girl that you just met is a practicing Christian, a devout Muslim, or a committed Jew. To do so would be small-minded and presumptuous.
She may believe in the basic tenets of her faith and go through the rituals required by it; but she may view her religion as more of a social identity than anything else. Increasing numbers of young people, having become disillusioned with or turned off by politics and mainstream pop culture, are turning to religion not out of fear, anger, or bigotry, but out of a need to belong to something that gives direction and purpose to their life.
You might be surprised, pleasantly, to learn that your crush does not take everything that the Holy Books and the clergy say literally; that they attend religious services and associate with their fellow congregants because they like being part of a community.
This is but one type of religious woman you will meet. The other kind—the more fundamentalist kind—is the one that may prove more challenging.
People meet and are instantly attracted to one another regardless of ideological views. This may have happened to you and your crush. If you want to be with her, then you will need to work through a few things. Here are two in particular that you should address.
Respect
The only way to learn more about how she incorporates faith into her life is to, well, learn more about her. As the two of you date, share intimate moments, meet with friends, and talk more about yourselves and your plans for the future, you will get to see how she reconciles her beliefs with her life and needs as a woman. If she is more of a traditional girl, her religion may influence her politics and her feelings about sex and marriage. It may be possible to work through all of that. Not all religious girls—even traditional ones—abstain from sex (I know this from personal experience).
The one thing you should not put up with is attempts to convert you. If you are willing to accept that her faith gives her meaning and purpose in life, then she must be willing to accept that it does no such thing for you. Any suggestion on her part that you are unfulfilled or lack the right convictions and moral ideas is a non-starter. It means she does not respect you, and that she never will.
Her family
This is only a problem if she comes from a family of believers. It means that she has inherited her religion. And though she may be more open and flexible about associating with non-believers like you, her family may not be as tolerant.
If her family is deeply committed to their faith, and insist that their children be as well, this could be a real problem. She may have shown a measure of independence by dating someone who is not Christian, Jewish, or Muslim. But continuing to do so may cause a serious rift with her parents and siblings.
It is pleasant to think that love conquers all, but in reality that is not the case. You must be realistic. If dating you means giving up her family, she may be willing to do it—for a little while. But this cannot be the basis of anything long-term. Such a damaged relationship will cause her deep pain, and may even lead to resentment toward you.
The bottom line is that is possible for a non-believer to date a religious girl. The key to success is dealing with the obvious issue straightaway. Ideals shape people's lives. They are in no way trivial or unimportant. If yours conflict with hers, the two of you must work together to resolve and reconcile your differences.