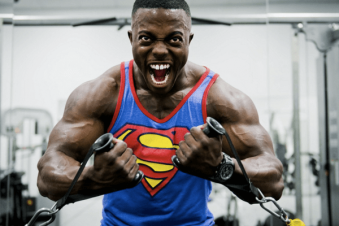 8 Weeks to Strong and Jacked Arms

Posted April 14, 2016
When it comes to building muscle, the arm stands out as the main measure. Every major muscle group is important, everyone wants a set of abs and we all know not to forget leg day. ...
The Bicep Workout You Can Do in 2 Minutes

Posted January 15, 2015
Of all the muscles we like to push, pull, stretch and strengthen, there is none more beneficial and important than the biceps. We use them in almost every sport — from tennis ...