Ask An Alpha Male #7
LESBIANS
We all love Lesbians, not the butch one who works at your local lumber yard. But the drunken hot ones that make out at parties. Slash Falcon will educate you on the world of girls who like girls.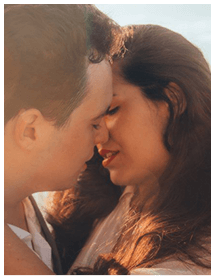 Simple Trick Tells You if a Girl Wants You to Kiss Her
Do girls leave you confused as to whether or not they like you?

Let's face it. Girl's don't make it easy for you. She will often send mixed signals leaving you unable to tell if she is being friendly or flirty. If you read her signals wrong you risk rejection and embarrassment. Or worse, you blow it with a girl who wanted to kiss you.
Here is a simple and innocent move that will instantly tell you if you're in the friend zone, or if she's waiting for you to kiss her.

We respect your email privacy
About retodded ReTODDed = Women + Booze + Making Movies. My names retodded, I live in the land down under. Check out my website. ReTODDed Movies