Mehow and Mystery Live Pua Infield Video
I'm still going through Mehow's amazing DVD program Infield Exposed. I've said it before and I'll say it again, this program is the best I've seen yet for learning bar and club game. The first couple discs are long segments of Mehow in action. The discs are great, especially on a big screen TV, because you feel like a fly in the wall watching his pickups.
What really makes the program great though is that the last few discs are the very same pickups being dissected line by line by  him. He goes over everything he did, and explains his intention for doing it. This short video below is an example of him and Mystery in the field.. but I highly recommend watching the full screen DVD version for the full effect.
[MEDIA=164]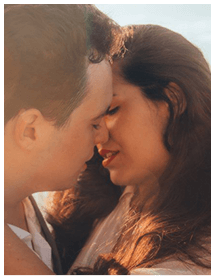 Simple Trick Tells You if a Girl Wants You to Kiss Her
Do girls leave you confused as to whether or not they like you?

Let's face it. Girl's don't make it easy for you. She will often send mixed signals leaving you unable to tell if she is being friendly or flirty. If you read her signals wrong you risk rejection and embarrassment. Or worse, you blow it with a girl who wanted to kiss you.
Here is a simple and innocent move that will instantly tell you if you're in the friend zone, or if she's waiting for you to kiss her.

We respect your email privacy
About Bobby Rio I'm Bobby Rio, one of the founders of TSB. I tend to write about what is on my mind so you'll find a mix of self development, social dynamics and dating articles/experiences.  For a collection of some of my favorite articles check them out.