Part of developing rock solid inner game is to take pride in how you look. This means that everytime you leave the house, you are conveying your sense of self value through what you are wearing, how you are groomed, and how you carry yourself.
This is the reason that the great coaches make sure that their athletes are always dressed for success every where they go. The coaches are instilling a sense of pride in these athletes… that ultimately translates onto the playing field.
You should take this same principle and apply it to every area of your life. We´ve given you some great guidelines for dressing for a date or dressing for a night out… now we thought we would give you a guidleline for dressing for a job interview.
How to Dress for a Job Interview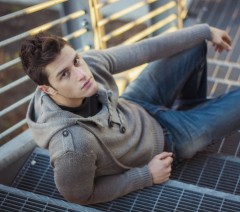 When it comes to searching for a job… someone´s first impression of you is greatly important. The first thing your soon to be boss will notice about you is what you are wearing. While a job interview isn´t a fashion show, not following some basic rules of what to wear, can seriously damage your chance of landing the job. This is true of all jobs, from the corporate world to flipping burgers in a fast food joint.
The clothes you wear is just as important as your resume, so use it to help get your talent and personality noticed. So to help you out, here are a few rule for all you guys out there to follow when getting ready for your next job interview:
Clothes
The first thing you need to figure out is how formal the interview will be. If the interview is said to be formal than you must wear a suit. You're best choice is to wear a basic black, dark gray or navy suit along with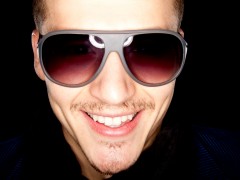 black leather shoes and a black belt, as well. Another popular choice for interviews are blue shirts since they compliment your skin tone and can be coordinated to match nearly all suit colors.
If the interview is said to be less than formal, than you have more options of what to wear… but this is not an excuse to go in t-shirt and jeans. Wear something dressier than what you would expect the employees of the place to be wearing. You want to aim for dressy casual. You can't go wrong with wearing a pair of khakis along with a nice button-down shirt. Finish off this look with dress shoes and a matching belt. On a job interview, its always better to be overdressed than underdressed.
Shoes and Accessories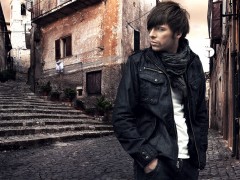 Just as important as what clothes you wear, so is your choice of shoes and belt too. At all times, your shoes and belt should match colors as well as the overall shade of everything else you have on. For example, if you are wearing black or gray on your interview, you should opt for black dress shoes. You would go with brown shoes if you're wearing medium toned colors. There is nothing wrong with polishing up your shoes either. You don't want to take the chance of not getting that job because of scuffed up shoes.
As for accessories, I would generally take out any piercings. If you have a nice watch… wear it. But it isn´t neccessary to go peacocking. Less is better when it comes to accessories.
Your resume and any other paperwork should be kept in a bound portfolio.
Grooming
Although this advice seems obvious… but make sure you shower. Many times you don´t even smell your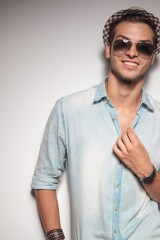 own body odor. This is especially true in the summer time. You also want to wear a strong deoderant, as you don´t want to run the risk of stinking up the office.
It is standard advice that you go on a job interview clean shaven. If you already have a beard or mustache, make sure it is trimmed (and then seriously question your motives for facial hair.) It is also a good idea to trim any unwanted nose or ear hair. The last thing you want is your interviewer getting distracted by a long protruding nose hair.
Another good hint is to take a look in the mirror and check your teeth before walking in. A piece of spinach stuck in your tooth can foil what would have been a great interview.
Cologne
Try to not wear any cologne or aftershave for your interview. You run the risk of applying too much and overwhelming the person interviewing you, or they may simply not like the smell of what you are wearing. They'll quickly remember your cologne and not you when looking back at your resume.
I hope that this advice helps when you´re off to your next job interview. if you´re still nervous about your interview there is a great virtual job interview DVD that gives you a great oppurtunity to practice for an upcoming interview.