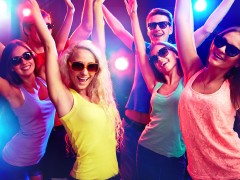 In our effort to make our College Life section a complete resourse for all of you attending college and universities we want to offer the best advice on college dating, dorm life, classes, jobs, and just about anything else that will make your college experience more enjoyable.
I remember 10 years ago when Bobby Rio was making his rounds at MSU continually getting killed on the book prices every semester. It seemed like the college book store was like a monopoly that could charge whatever it wanted… and did.
Besides the ridiculously high prices, there was that god awful line you had to stand in when shopping for books. One college memory I don´t miss.
I don´t know how long they´ve been offering it… but Amazon.com offer used college books for sale. Its like they have a whole used book marketplace… which makes the prices much more competitive then you´ll see at the campus store.
I would suggest before buying anything on campus run a search on Amazon and see if they have any of the books listed on your syllabus. The earlier you look the better chance you´ll have a chance of finding one of the books youre looking for.