Study Break with Samantha Haynes
So I was looking through my selection of college cuties and I came across a southern charm named Samantha. IMO, she has that farmer's daughter thing going and that just spins my wheels. Then I was reading her profile and I came across this quote:
Actually, I almost drowned in Florida. Then this lifeguard with a Burt Reynolds style mustache rescued me.
Sounds like my kind of girl, don't get wrong… I think mustaches are gross, but her comment is killer.
Samantha Haynes is currently serving time at the Missouri Southern State penitentiary where her work release program focuses on Art Education. You know how I love those teachers…lol Check out these cute pictures of Sam, the pigtails and shades are my personal favorite…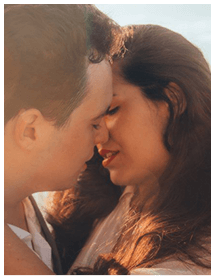 Simple Trick Tells You if a Girl Wants You to Kiss Her
Do girls leave you confused as to whether or not they like you?

Let's face it. Girl's don't make it easy for you. She will often send mixed signals leaving you unable to tell if she is being friendly or flirty. If you read her signals wrong you risk rejection and embarrassment. Or worse, you blow it with a girl who wanted to kiss you.
Here is a simple and innocent move that will instantly tell you if you're in the friend zone, or if she's waiting for you to kiss her.

We respect your email privacy
About MikeStoute Michael Stoute here, and at your service. I am a writer/editor/lover and a fighter. My words are weapons of wisdom so watch out, you may learn something...or better yet, maybe you can teach me something! Have a question? Please try to leave it in the comments, it will get a faster response than an email. Otherwise, Email Me