This next article is part of an ongoing series here at TSB Magazine called The Success Principles. The series is based on the 64 principles laid out by Jack Canfield in his course of the same name. If you're new, I always suggest starting any series from the beginning.
Principle 3: Decide What You Want
Last night a friend of mine stopped by my house and must have thought I was crazy. I was on my living room floor, surrounded by clippings from the 25 or so magazines I had spread out across the floor.
"What the hell are you doing?" he asked.
"I'm designing my life" I said.
In fact, what I was doing was creating a blueprint of everything that I want to have, do, and achieve.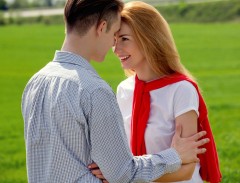 I was taking various pictures and phrases from the magazines and building a giant collage to hang on my wall.
The pictures were anything that would inspire me to look forward to my future. There were clippings of travel destinations I want to visit, houses I would love to live in, large piles of cash, yachts, private jets, pictures of close friends hanging out together, beautiful women, and anything else that I wanted to bring into my future reality.
The phrases were phrases like "Four Hour Work Week," or "FIt, healthy, and Strong," and "Master of the Universe."
Excessive? Maybe.
But the fact is, most of us wallow in mediocrity because we don't have a clear vision of our future.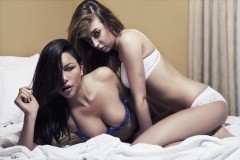 I've often discusses this same concept in relation to dating and relationships. Many guys who have been trying to improve their dating life never see success because they have no clue what they really want. Some days these guys want to live the rock star-different girl- every- night- life, and other days these guys think they just want that one special girl.
So they get nothing. When you don't have firm grasp of what you want, you won't get anything.
That is why it is so important to first become clear why you are here. Before you can know what you really want you must first need to know who you really are.
But once you've figured out your purpose, you must decide what you want to do, be, and have. If you want to achieve success, you must know what it looks like.
And don't be bashful about what you want. Many guys take an "I don't really care about…" philosophy. This is a cop out. It is a way to avoid making a real decision in your life.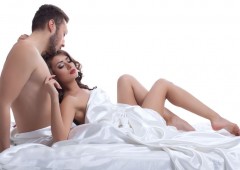 You need to get in the habit of always deciding exactly what you want. This means, even an act as simple as picking out a pair of sneakers… should be looked at as an opportunity to further affirm what you want in your life. Find the exact pair you want… I buy those!
This habit reinforces the idea that it is possible to always get what you want.
The most successful people in life have bigger visions. Bill Gates got to where he is because he had a clear vision of a future in which every home has a computer that is connected to the internet. Barak Obama didn't listen to anyone who told him it would be impossible to get nominated for President of the United States of America as a black man. Even Mystery got to be the "world's greatest pickup artist" because he had a vision of transforming himself from the average frustrated chump to a man who can bring home virtually any woman from a bar.
Once you've created a bigger, clearer, more exciting vision of your future, don't allow anyone to dissuade your from trying to achieve it. There were always be people who will tell you "its impossible," "it's not worth trying," or "you're crazy."
Let these people keep their small dreams. You keep your big one.
Canfield describes a good exercise to help you clarify your vision:
Start by putting on some relaxing music and sitting quietly in a comfortable environment where you won't be disturbed. Then, close your eyes and ask your subconscious mind to give you images of what your ideal life would look like if you could have it exactly the way you want it, in each of the following categories:

1. Focus on your financial area of your life. What is your annual income? What does your cash flow look like? How much money do you have in savings and investments? What is your total net worth?

Then start getting excited by creating visions of your future home with all the fine details, your car, the clothes you're wearing, and everything else you will possess in your life.

2. Next, visualize your ideal job or career. What are you doing on a day to day basis? What kind of people are you interacting with? What kind of pay are you receiving? What are your responsibilities?

3. Then, focus on your recreation time. What are you doing for fun? What hobbies are you pursuing? What kind of vacations do you take?

4. Next, what is your ideal vision of your body and physical health? How long do you live up to? Are you full of energy? Do you exercise, eat good food, and drink lots of water?

5. Then move on to your ideal vision of your relationship. See the type of woman or women :), you will spending your life with. Create a clear picture of her attributes, her personality, her physical appearance. Visualize the way you'll interact with each other. What kind of relationship will you share?

6. Next, think about your relationship with your friends and family. Who are your friends? What type of relationship do you have with your friends and family? What kinds of things do you do together?

7. What about the personal areas of your life? Do you see yourself going back to school? Getting spiritual? Learning an instrument, a new language, writing a book? Do you want to run a marathon or travel to other countries?

8. Finally, focus on the community you live in, the community you've chosen. What kind of community activities take place there? How do you help others make a difference? Who are you helping?
You can write down the answers as you go, or you can do the whole exercise first and then open your eyes and write them down. In either case make sure you capture everything in writing as soon as you complete the exercise.
You can go one step further, and do what I did, and create a collage with pictures and phrases of your vision.
Every day, review the vision you have written down. This will keep your conscious and subconscious minds focused on your vision, and as you apply the other Success Principles, you will begin to bring into your life all the different aspects of your vision.
If you want to further explore the idea of creating a compelling future, Brian Tracy has a program called Thinking Big in which he goes into the mechanics of designing a road map to success. I don't own this Tracy product… but his Ultimate Goals product was given to me as a high school graduation present, and I found lots of value from it throughout college.