RedNeck Derby and Wet T-shirt Contest Preview
Now that summer is over I have had more time to take a look at the things we did and get you some new video content. This video will be the first of three videos about the awesome BBQ I attend every year in Flanders NJ.
I met these guys in college while snowboarding with some friends and they are awesome to hang and party with, not to mention cool as hell. The BBQ consisted of a few different events, most noticeably the derby race followed by a demolition period then leading to a late night wet t-shirt contest. What an event!
This video is the Derby race with a few shots to wet your pallet on the wet t-shirt contest.
[media id=209 width=500 height=400]
watch it in High Quality on YouTube
I will follow up with one more trailer video and the final video will be posted in our members only section. So don't forget to sign up!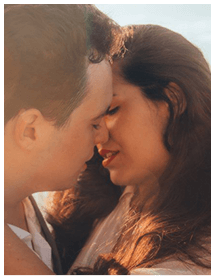 Simple Trick Tells You if a Girl Wants You to Kiss Her
Do girls leave you confused as to whether or not they like you?

Let's face it. Girl's don't make it easy for you. She will often send mixed signals leaving you unable to tell if she is being friendly or flirty. If you read her signals wrong you risk rejection and embarrassment. Or worse, you blow it with a girl who wanted to kiss you.
Here is a simple and innocent move that will instantly tell you if you're in the friend zone, or if she's waiting for you to kiss her.

We respect your email privacy
About MikeStoute Michael Stoute here, and at your service. I am a writer/editor/lover and a fighter. My words are weapons of wisdom so watch out, you may learn something...or better yet, maybe you can teach me something! Have a question? Please try to leave it in the comments, it will get a faster response than an email. Otherwise, Email Me