This next article is part of an ongoing series here at TSB Magazine called The Success Principles. The series is based on the 64 principles laid out by Jack Canfield in his course of the same name. If you're new, I always suggest starting any series from the beginning.
Principle 20:Commit to Constant and Never-Ending Improvement
Principle 20 is a short principle which is basically a pledge you need to make to yourself if you desire to be a high achiever.? That pledge is to commit to continual improvement.? You should always be asking yourself "How can I make this better?? How can I do it more efficiently?? How can I do this more profitably?? How can we do this with greater love?"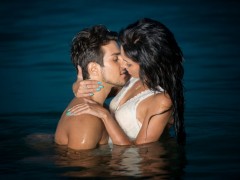 Both Mike Stoute and I have been criticized by some of our readers for making constant changes here at TSB Magazine. We know that some people are naturally skeptical of change and will resist it.? But it is our goal to continually improve on this website, giving our readers a more enjoyable experience. As happy as we are with our current layout, posting schedule, and content… if we figure out a way to make it even better, you can bet that we will implement it.
This is how I try to be in all areas of my life.? Life around us is constantly changing, new gadgets being developed, new technologies, new trends, and new fads introduced, as well as what we learn about ourselves, about our health, and what the human mind and body is capable of.? Successful people must be dedicated to improvement if they want to not only survive.. but to thrive.
Improvements in small increments
Canfield says:
Whenever you set out to improve your skills, change your behavior, or better your family life or business, beginning in small, manageable steps gives you a greater chance of long term success.? Doing too much too fast not only overwhelms you (or anyone involved in the improvement) it can doom the effort to failure-therefor reinforcing the belief that its difficult, if not impossible, to succeed.
Major improvements in life take time. They seldom happen over night.? Marketing in today's day and age likes to promote "get rich quick" "lose weight in a week" or "Meet more girls instantly" but unfortunately success is often the result of a long string of successful actions, and not the product of one specific factor.
If you want to master anything it takes time. It is necessary to practice to the point of nausea if you want to be in the top 10 percent.? That is why it is more practical to make a commitment to learning something new everyday, then over time, reach your goals.
For instance, if you're looking to improve your dating life you could start by following our 31 Days to Better Game series from the beginning. But instead of immediately moving on to the next day, practice the current lesson until you finally get it down.? Once you've mastered one lesson, only then move on to the next day's lesson.
This is also the way you should approach these Success Principles.? There are 64 principles all together, and each one has its own unique place in the series.? If you find that I'm moving too fast through the principles, simply follow along at a speed that suits you better.It is not only important to read each of these principles, but do any exercises that go along with them, and immediately go out and implement them in your life.? That is the only way you will see the true benefits and achieve the highest results.
Now is a good time to go back through the previous 19 principles and catch up on any exercises that you might have skipped over.? This is especially true of the Goal Setting Workshop.