Let's imagine that you were homeless and lived in a cardboard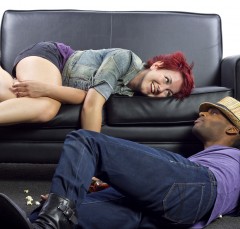 box.
So you're out at a party and a girl comes up to you and says
"Yo man, I want you to give it to me TONIGHT…take me to your place!"
Would you take her back your crib?
Chances are…no.
Because you'd know that as soon as she saw you were living in a goddamn cardboard box, she'd run.
And the embarrassment would be unbearable.
Now let's just for a second imagine that you lived in a mansion.
Think Entourage style – the one Vinny and his boys live in.
Would you take her there?
HELL YEAH
Because you'd know that when she shows up, she'll never want to leave. And she'll be even more in love with you…more attracted to you…she'll know that you've got what she's been looking for.
Ok.
So what's this got to do with you?
EVERYTHING
Right now, chances are…one of the major things that's fucking you up is the fact that you on a deep deep level KNOW that your life is a cardboard box and not a mansion.
Like, forget girls for a second…you know…just forget girls…how cool is your actual LIFE?
How much fun do you and your friends have?
How many insanely fun/crazy things do you do?
How much action is there in any given day?
Is your apartment/dorm pimped out and ready to receive ladies?
Are you hitting the gym hard?
Are you taking care of the grades during the day so you can rock it at night?
What type of clothes are you repping?
What type of music you got blasting in the background?
Playing any sports? Why not?
How many times a week are you grabbing lunch with some girlfriends?
Any cool hobbies?
See what I'm getting at here…?
Right now, on a deep deep level you know that you aren't living in a mansion. And you're holding back with the girls because she knows that once she "discovers you" aka sees that you're living in a cardboard box of a life…she'll run.
Now the way to beat this IS NOT to build a better pickup system to get girls back to your cardboard box…the way to beat this is to…
BUILD A MANSION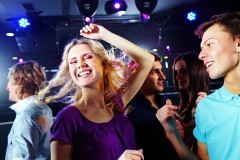 A lifestyle that kicks so much ass that you'll basically be a promoter every night.
Like, you'll go out and your goal will be to get girls to see how awesome your life is.
It would be like if you lived in a massive mega mansion with the dopest home theater you'd ever seen…..you'd be trying to get people over for movies EVERY NIGHT.
And then, once you do build that mansion (social skills are part of the mansion), you can work on upgrading your VW beetle to a Ferrari so you can get girls there quicker (the advance techniques).
Ok.
Hope that made sense.
Would love to hear your thoughts.
Keep on Rockin',
Mark
PS I am going to give you the blueprint for building out your mansion at www.conqueryourcampus.com. Do yourself a favor and pick it up. NOW.